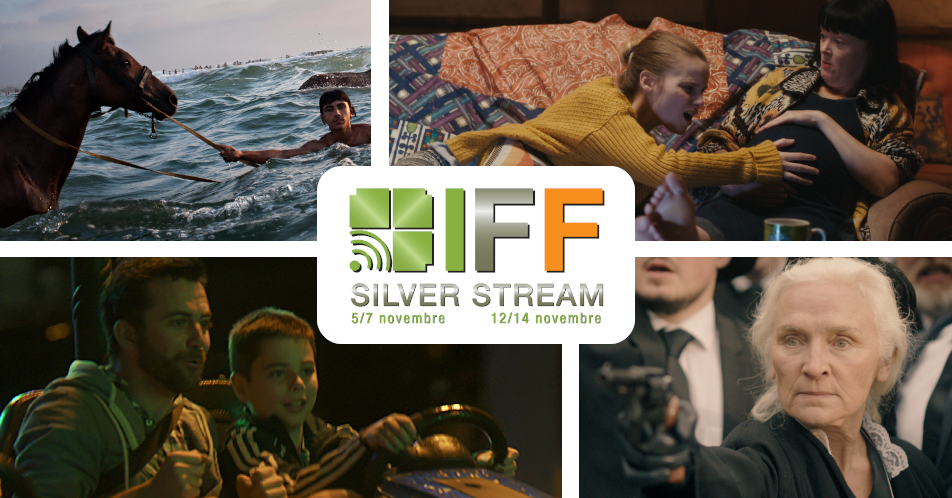 The IRISH FILM FESTA returns to complete its 2021 festival in streaming with four new feature films, all in the original language with Italian subtitles. They will be available online free of charge on two different occasions: 1) from Friday 5th to Sunday 7th Nov. included; 2) from Friday 12th to Sunday 14th Nov. included.
Like last March's IRISH FILM FESTA Silver Stream the films screened during this edition are presented in partnership with the Irish Film Institute (IFI) of Dublin on the new IFI International platform, dedicated to Irish film festivals operating internationally.
The programme of this new online session of the IRISH FILM FESTA features two documentaries, Gaza by Garry Keane and Andrew McConnell, and Violet Gibson: The Irish Woman Who Shot Mussolini by Barrie Dowdall as well as two comedies, Shelly Love's A Bump Along the Way and Dave Minogue's Poster Boys.
"After the springtime and summer-arena initiatives, this autumn Silver Stream completes the IRISH FILM FESTA's programme for the current year. A year with a difference, fragmented indeed but experimental too, which permitted us to collect ideas and design a new IRISH FILM FESTA starting – as we sincerely hope – as early as next March. In the meantime, our autumn proposal alternates documentaries and comedies, commitment and lightness. All the films are productions of the Republic of Ireland and Northern Ireland, but with geographical settings which, in a couple of cases, may surprise", comments IFF artistic director Susanna Pellis.
GAZA, Garry Keane & Andrew McConnell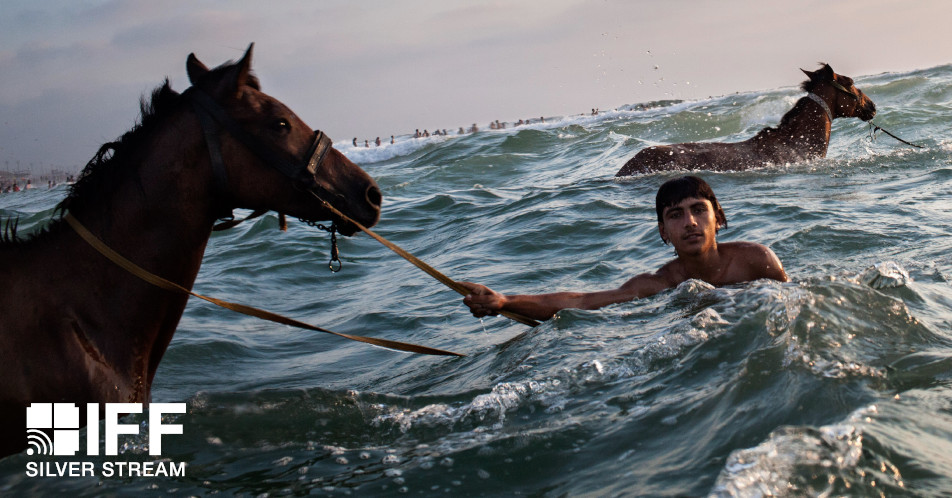 This is an Irish documentary dedicated to the everyday lives of those who live in the Gaza Strip. The idea is that of Garry Keane, filmmaker and director of photography, and Andrew McConnell, a photographer specialised in reporting from conflict zones, in particular the Middle East.
The two authors, both from north-western Ireland, chose a choral-story structure. Gaza draws a delicate fresco of a besieged human community, of normal people who manage to live a full life despite the wreckage caused by the perennial conflict.
The production is by Fine Point Films, a Belfast-based company particularly active in the documentary sector not only in Ireland but internationally. Among its titles we wish to recall Bobby Sands: 66 Days and Hear My Voice by Brendan J. Byrne, both presented during past editions of the IRISH FILM FESTA, and the documentaries by Alex Gibney: Mea Maxima Culpa and No Stone Unturned.
A BUMP ALONG THE WAY, Shelly Love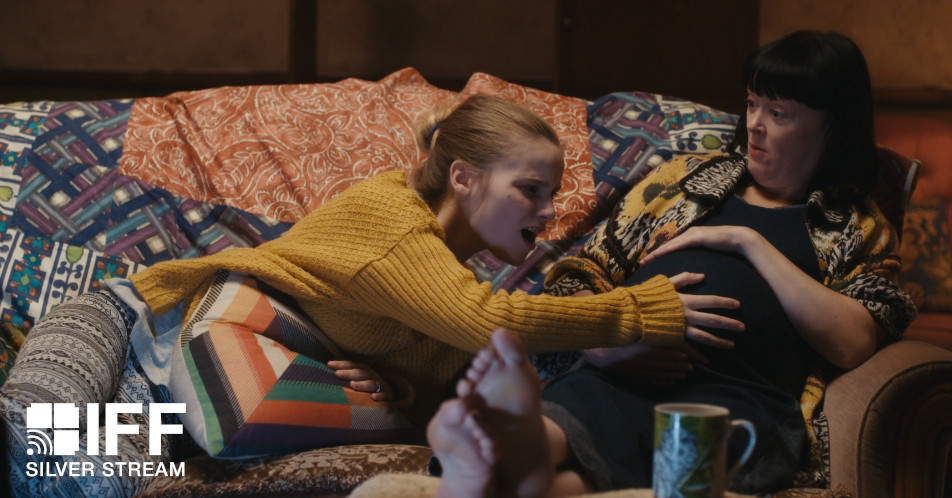 The brilliant comedy A Bump Along the Way earned director Shelly Love – born in Scotland of Northern Irish parents, a past as choreographer and performer – the Best Irish First Feature award at the Galway Film Fleadh.
Derry, Northern Ireland: a 40-year-old Pamela, already the single mother of a teenage girl, becomes pregnant after a one-night stand. Her unexpected pregnancy causes the pre-existing conflict between mother and daughter to explode, but also leads them to achieve new awareness of their role in the family and in their community.
The lead role, Pamela, is played by singer and actress Bronagh Gallagher, whom we remember in The Commitments, Pulp Fiction, Grabbers; while the part of her daughter, Allegra, is played by the young emerging actress Lola Petticrew (Dating Amber alongside Fionn O'Shea and the thriller Shadows directed by the Italian Carlo Lavagna).
VIOLET GIBSON: THE IRISH WOMAN WHO SHOT MUSSOLINI, Barrie Dowdall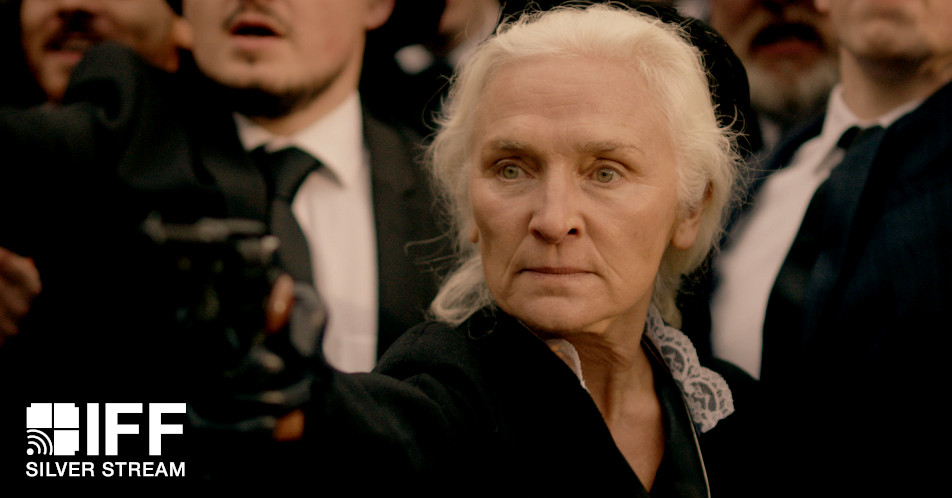 In 1926, in Rome, the forty-nine-year-old Irish aristocrat Violet Gibson elbowed her way through an enthusiastic crowd to shoot fascist dictator Benito Mussolini: the bullet barely grazed Mussolini, thus failing to change the course of history as it might have. The little-known story told in this docu-drama is based on Frances Stonor Saunders' book, "The woman who shot Mussolini", published in Italy by LEG Edizioni as "La donna che sparò a Mussolini".
The director Barrie Dowdall, with a long career in documentaries, entrusted the role of Violet Gibson to Olwen Fouéré, the Irish actress and performer of Breton origin whose vast and prestigious filmography includes This Must Be the Place by Paolo Sorrentino and The Survivalist by Stephen Singleton (seen at the 2016 edition of the IFF). Narrator of the docudrama is Kate O'Toole.
POSTER BOYS, Dave Minogue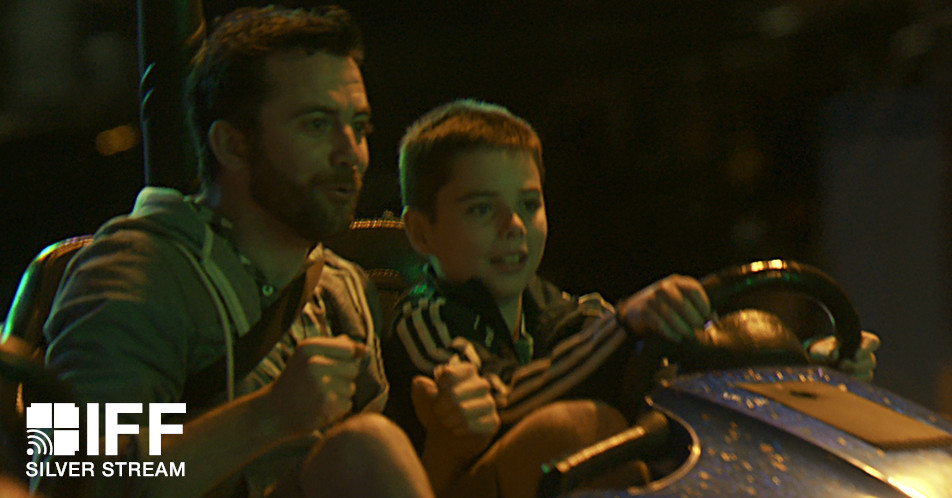 A crazy road movie that brings us across Ireland. When Al, thirty, single and depressed, is obliged to look after his ten-year-old nephew for a whole week, his life and job are at risk; so, in an attempt to save what can be saved, he decides to steal an old camper and set off on a trip with his nephew.
Made on a truly low budget and successfully presented at the Galway Film Fleadh, Poster Boys is the first feature film written and directed by Dave Minogue, who engaged his real-life nephew Ryan Minogue-Lee to play the role of the young Karl.
Dave Minogue was the producer of The Wiremen, Jessica Patterson's animated short that won our IRISH FILM FESTA in short award in 2020.
HOW TO WATCH
The programme of the IRISH FILM FESTA Silver Stream will be available in streaming from Friday 5th to Sunday 7th Nov. included (Gaza / A Bump Along the Way); and from Friday 12th to Sunday 14th Nov. included (Violet Gibson / Poster Boys) on the global IFI International streaming service.
Once you have rented your film, it will remain active for 72 hours. Once you click play, you will have 48 hours to finish watching.
Viewing is possible only from Italy.
Viewers can book free tickets, until available, on IFI International.
*
The online edition IRISH FILM FESTA Silver Stream is realized with the support of IFI International and the Embassy of Ireland to Italy. Italian film magazine Film Tv is the media partner of the initiative.
The IFI International streaming service is a new initiative from the Irish Film Institute (IFI), supported by Culture Ireland.