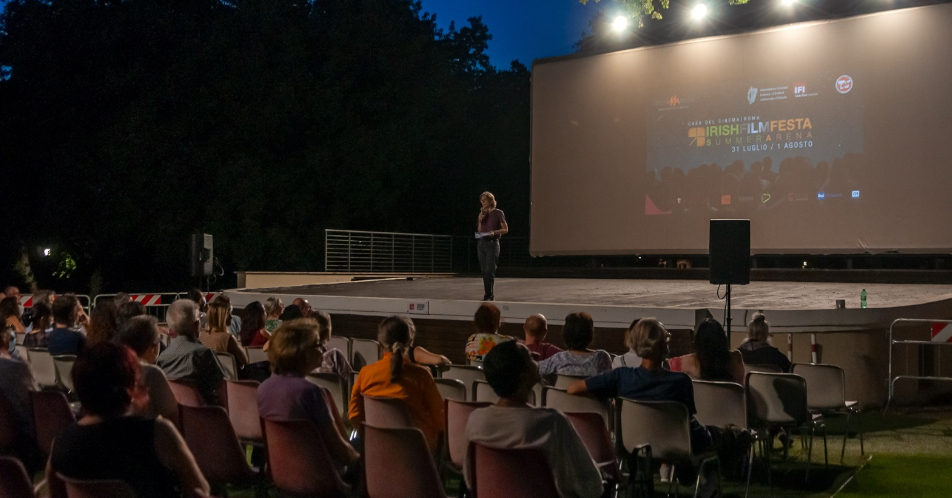 IRISH FILM FESTA Summer Arena, our first outdoor adventure, it's another winning bet: two sold out evenings at the Casa del Cinema in Villa Borghese.
We saw a lot of familiar faces excited – as we were – of watching Irish Film Festa's films on the big screen again.
Thank you all, see you soon!