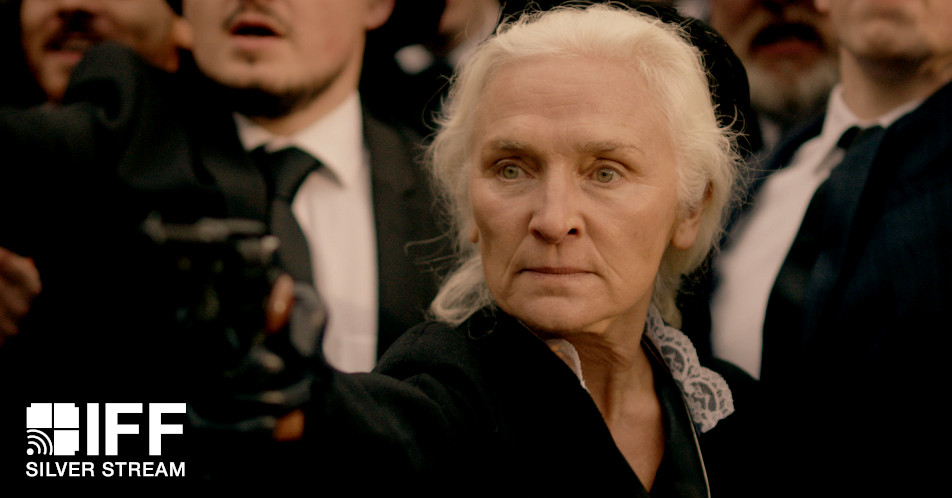 Ireland, 2020 docu-drama
Director: Barrie Dowdall; writers: Barrie Dowdall, Siobhán Lynam, Kevin de la Isla O'Neill, Ashley Taggart; cinematography: Jass Foley; editing: Kevin de la Isla O'Neill; music: Sarah Lynch; production design: Padraig O'Neill; producers: Siobhán Lynam, Barrie Dowdall; production company: Ned Kelly Pictures.
Running Time: 90′
Main cast: Olwen Fouéré, Kate O'Toole (narrator)
SYNOPSIS
In 1926, Irish aristocrat Violet Gibson, shot Italian fascist dictator Benito Mussolini. She came the closest to success of the four assassination attempts on Mussolini, yet, she was written off as a lone "mad Irishwoman", committed to a lunatic asylum, and effectively written out of history.
With Olwen Fouéré in the titular role, this docu-drama looks at how Gibson almost changed the course of history and the enormous personal price she paid.

Based on the Radio Documentary by Siobhán Lynam and inspired by the book "The Woman Who Shot Mussolini" by Frances Stonor Saunders. Narrated by Kate O'Toole.
DIRECTOR
Award-winning filmmaker Barrie Dowdall has a long association with the moving image thanks to his father who had a Super 8mm camera; his mother was an actor and worked with Micheál Mac Liammóir and Hilton Edwards. His sister Leslie Dowdall is a well know singer/songwriter.
Barrie specializes in producing, directing and shooting documentaries of historical, human and social interest for broadcasters worldwide. Titles amongst others include: The Long Road (An Bóthar Fada), Afghanistan – After The War, Ned Kelly, Exile in Hell, Banished Women (Mná Díbeartha), and Violet Gibson.
His companies Ned Kelly Pictures e Telwell Productions are based in Dublin and provide a wide range of services for TV projects for the home and international market.
Regular Jury Member of the IFTA Awards, Barrie Dowdall lectures in Film Studies at Champlain College Dublin.
TRAILER