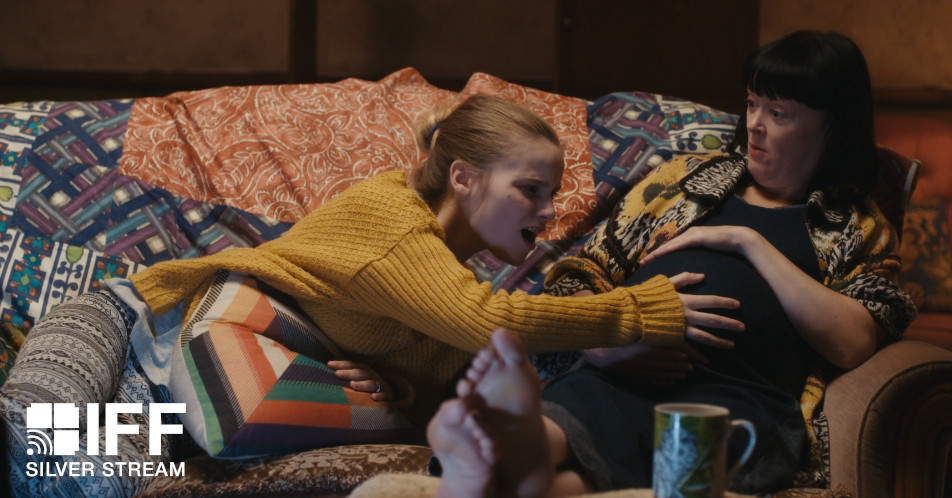 Northern Ireland, 2019
Director: Shelly Love; writer: Tess McGowan; cinematography: Mark McCauley; editing: Helen Sheridan; music: Die Hexen; production design: Patrick Creighton; producer: Louise Gallagher; production company: Gallagher Films. Irish location: Derry.
Running time: 95'
Cast: Bronagh Gallagher, Lola Petticrew, Mary Moulds, Dan Gordon
31st Galway Film Fleadh, Best first Irish film
SYNOPSIS
Fifteen-year-old Allegra (Lola Petticrew) is constantly embarrassed by her mother's immaturity, her dead-end job at the bakery and her lifestyle. But Pamela (Bronagh Gallagher) is fed up too, having put her life on hold to raise her disapproving daughter. When Pamela becomes unexpectedly pregnant, the relationship between mother and daughter is tested as the two navigate the upheavals of pregnancy and teenage hormones, driving Pamela and Allegra to a new understanding and appreciation of each other along the way.
DIRECTOR
Born in Scotland from Northern Irish parents, Shelly Love is an award winning artist and director. She originally trained at The Laban Centre for movement and dance in London and worked as a choreographer and performer before turning her hand to filmmaking. To date she has devised, written and directed numerous short films, music videos and commercials. She has won a number of artistic prizes and industry awards for her films. A Bump Along the Way is Shelly's debut feature film.
TRAILER