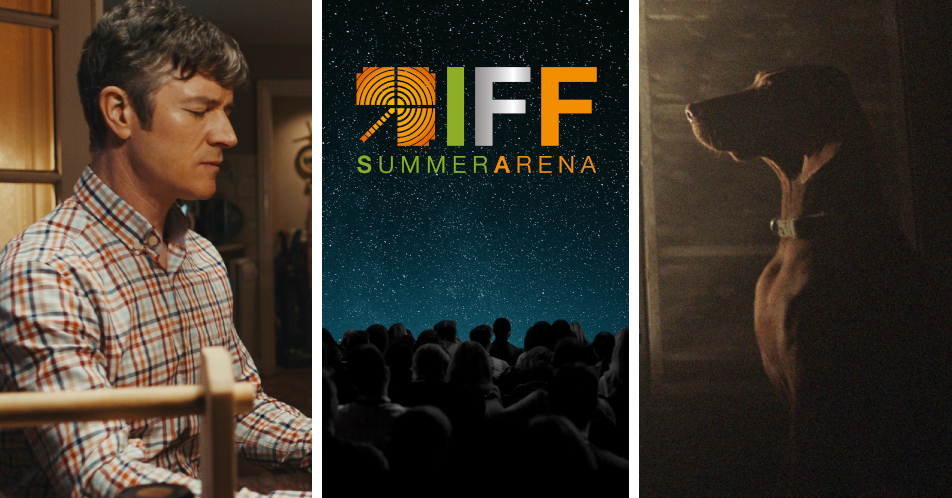 IRISH FILM FESTA returns to the big screen on Saturday the 31st of July and Sunday the 1st of August at the Open-Air Cinema (Teatro all'aperto) of Rome's Casa del Cinema, in Villa Borghese.
After the compulsory cancellation of the 13th edition, which had been scheduled for March 2020, and the online editions of the festival, IFF in short, November 2020 and IFF Silver Stream, March 2021, IRISH FILM FESTA has now opted for an unprecedented open-air summer-time event called IFF Summer Arena, with live audiences in the grounds of the familiar Casa del Cinema in Rome's Villa Borghese.
As usual, IRISH FILM FESTA has chosen works from among the very best that contemporary Irish cinema has on offer, and, at the Summer Arena will provide spectators with the opportunity to discover two titles previously unreleased in Italy but which have already earned acclaim elsewhere: Bruno by Karl Golden and Extra Ordinary by Mike Ahern and Enda Loughman.
BRUNO by Karl Golden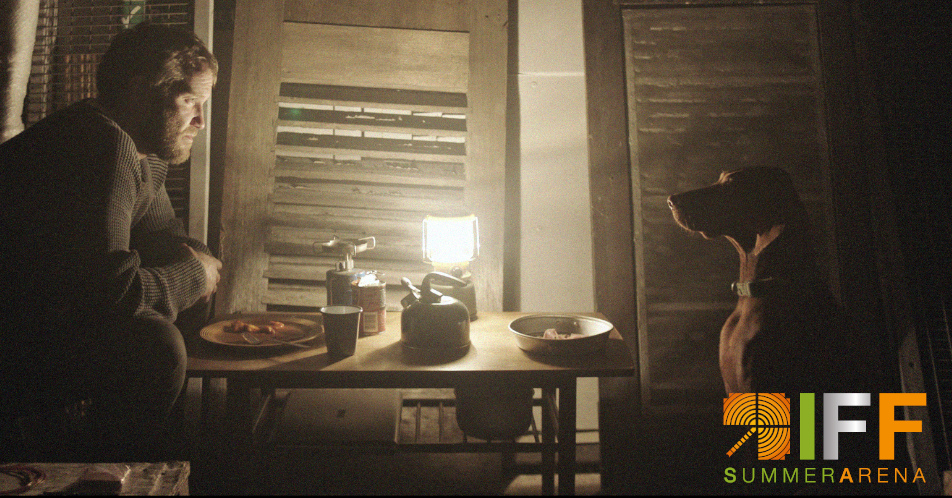 Bruno, a truly low-budget film, introduces the viewer to the bond created between a homeless man, a child and a dog, following them for a day and a night on the streets of London. Writer-director Karl Golden studied at Dublin's Trinity College and Institute of Technology before moving first to London, later to Berlin. His debut, The Honeymooners, screened at the inaugural edition of IRISH FILM FESTA in 2007.
EXTRA ORDINARY by Mike Ahern e Enda Loughman
The supernatural comedy Extra Ordinary, written and directed by Mike Ahern and Enda Loughman, premiered at the SXSW Festival in Austin, Texas and won the award for best film at the Galway Film Fleadh in 2019. The story centres around a widower (Barry Ward) who is haunted by his dead wife, a driving instructor capable of communicating with the hereafter (Maeve Higgins) and a declining rock star (Will Forte).
Film-makers Mike Ahern and Enda Loughman have been working together under the pseudonym of "Team D.A.D.D.Y." since 2002. After their early collaborative graphic-design and animation endeavours, they went on to direct television commercials, successful music videos and shorts. Extra Ordinary is their first feature film. The protagonist, Barry Ward, whom we remember in Jimmy's Hall by Ken Loach (2014), Pursuit (Paul Mercier, IFF 2016) and Maze (Stephen Burke, IFF 2018) attended IRISH FILM FESTA on more than one occasion. Ward has just won the Irish Film & Television Academy Award for Best Supporting Actor for Dating Amber (David Freyne, 2020).
"IRISHFILMFESTA's Summer Arena stems, naturally, from our strong desire to return to screenings for live audiences, in this instance 'outdoors', but also from the wish to recover and share two of the best films we had planned for the "Covid-frozen" 2020 edition. One is Extra Ordinary, a somewhat romantic and highly supernatural comedy, characterised by "our" very own Barry Ward's surprisingly masterly comic performance. Then, there is Bruno, a super-indie film shot almost furtively, using a hand-held camera to trace the movements of the three fugitive protagonists as they move through the streets of London: a film whose economy of means matches the depth of feelings it conveys, and which, I admit, is my personal choice ", comments artistic director Susanna Pellis.
IRISH FILM FESTA Summer Arena is part of the calendar of Caleidoscopio, the summer program of the Casa del Cinema, and is created by the cultural association Archimedia with the support of the Embassy of Ireland and the Irish Film Institute. Media partner of the initiative is Film Tv.

IRISH FILM FESTA Summer Arena
Films in the original language with Italian subtitles
Saturday the 31st of July
Bruno by Karl Golden (95 minutes)
Sunday, the 1st of August
Extra Ordinary by Mike Ahern and Enda Loughman (94 minutes)
Teatro all'aperto Ettore Scola – Casa del Cinema
At 9 pm – Free entry
Booking and entry
Entry to the IFF Summer Arena screenings is free of charge but subject to mandatory booking at the Casa del Cinema's reception desk beginning at 7.30 pm (subject to availability of places on a first-come-first -served basis).
Entry to the seats begins at 8.30 pm.
For further information
and/or
Tel. 06423601, Reception desk Casa del Cinema.