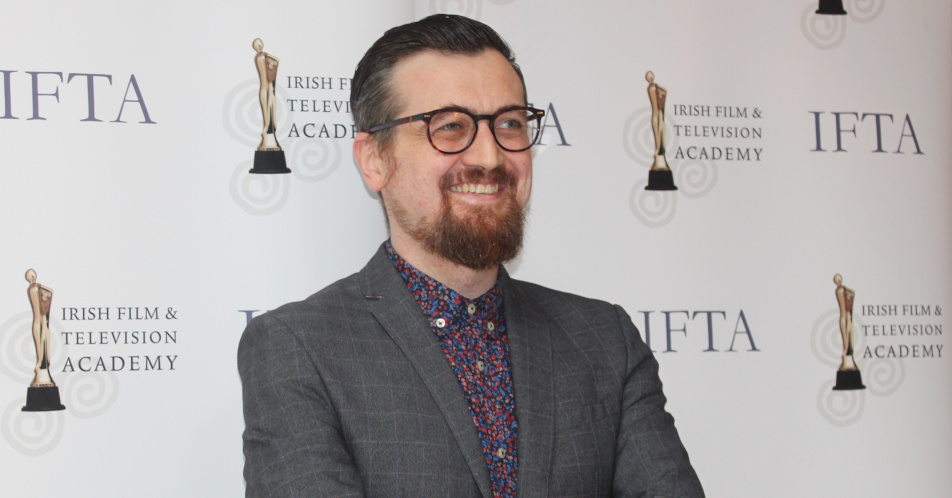 Gar O'Brien has been appointed as New Head of Film & Television at the Irish Film & Television Academy (IFTA).
Gar was the programme director of the Galway Film Fleadh from 2010 until 2018. Most recently, he was the industry manager for the 2019 Galway Film Fair.
As the new Head of Film & Television at the IFTA, Gar O'Brien will drive the implementation of the Academy's new 5-year strategic development plan (2020-2024), which includes expanding the Academy membership, coordinating the Academy's 12 month Excellence & Learning programme, developing strategic partnerships and funding resources for the two annual award ceremonies, liaising with international Academies (AMPAS, BAFTA and Film Academies Network of Europe), and fundraising for an Academy Building for members and housing the Irish Academy archive.
IFTA CEO Áine Moriarty on Gar's appointment: «The Academy welcomes the brilliant Gar O'Brien, and we are absolutely delighted to have him as part of our team. Gar is an exceptional leader and a dedicated professional who is passionate about this industry and the work of the Academy. There is no doubt that his knowledge and extensive experience will be instrumental in helping deliver the Academy's vision and strategic objectives over the next 5 years and bringing new and exciting opportunities to Irish Academy members and to the industry as a whole».
«I'm beyond thrilled to join the wonderful IFTA Academy team as it embarks on this exciting new phase of growth and development and to working closely with its CEO Áine Moriarty — Gar said — Over the last 15 years, I have watched the Academy work tirelessly to help grow this industry and to inspire, encourage and recognize Irish talent and achievements. As the industry has grown, the Academy has become a central hub at the very heart of Ireland's cinematic landscape with its ever-growing membership of inspiring screen professionals. I relish the opportunity to working with them and to bringing a fresh perspective to the next five years of growth and development».
* * *
In 2018, Gar took part in the panel discussion Making Shorts – The Short Film Sector Inside the Irish Film Industry, held during IRISH FILM FESTA 11. On that occasion, he wrote a report from our festival for Irish periodical CinÉireann.