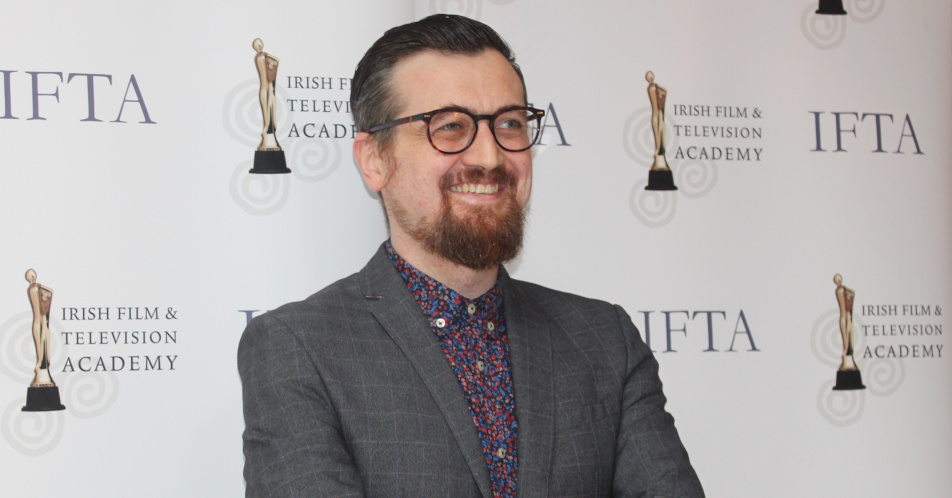 Gar O'Brien has been appointed as New Head of Film & Television at the Irish Film & Television Academy (IFTA). . . .
The Saint Patrick's Day one-day IRISHFILMFESTA programme will conclude with What Richard Did, Lenny Abrahamson's latest film.
The film, which has just received five IFTA awards in Ireland – best film, best director, best leading actor , best screen-play and best editing – is the third feature film made by Abrahamson, undoubtedly one of the New Irish Cinema's  foremost film-making talents.
Based on the novel  Bad Day in Blackrock by Kevin Power, What Richard Did explores the drama of a  well-to-do upper-middle-class Dublin youth whose perfect life is ruined by an unexpected act of violence. In the title role,  the young Jack Reynor whose performance has already won him a prominent place in the international cinema firmament, and an important new part in Transformers 4 by Michael Bay.
(picture: Jack Reynor with his IFTA)