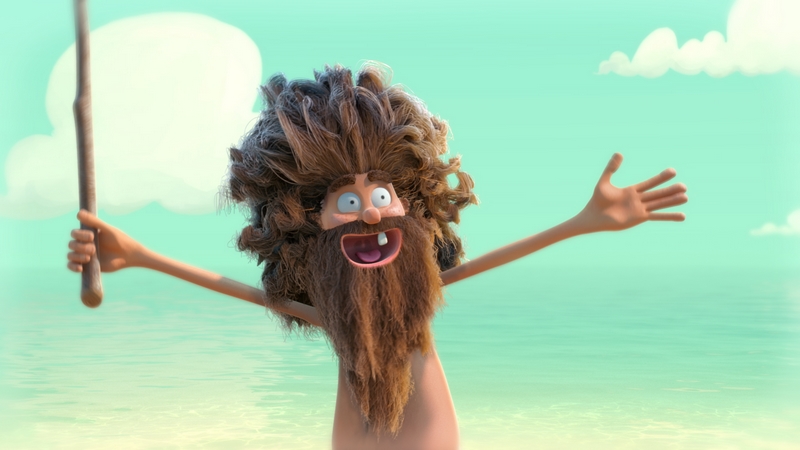 An ode to Love, directed by New Zealand born filmmaker Matthew Darragh, is one of the animated short films in competition at Irish Film Festa 2016.
The film tells the story of a lonely man on a desert island who explores the highs and lows of romantic love when a mysterious companion is washed ashore.
An Ode To Love was awarded for Best Irish Animation in the 2014 Foyle Film Festival where it made its premiere screening, and it was screened at the 2015 Galway Film Fleadh.
How did you come up with the idea for this very original story? And what about the ironic title?
The film is about a lonely man on a desert island who falls in love with a stick. Their relationship starts off wonderfully, but then it all starts to go terribly wrong. It's a romantic tragedy, I guess!
I wrote it while living in Spain at a time when everyone around me seemed to be experiencing all kinds of relationship drama. I began to wonder just how much of that drama we encourage or even create from some kind of basic need for it. And how much we project onto others who we want them to be, especially in the romantic phases of love. The story then formed around those ideas. Although the stick in the story is just a plain old stick, our hero still somehow contrives to experience friendship, love, and even heartbreak in their relationship.
Yes, the "Love" in the title refers to a very specific kind of love. A friend suggested the film should be called "An Ode to the push and pull dynamics and projection inherent in romantic love" but that doesn't really roll off the tongue.
Can you tell us something about the animation technique used for the film?
The film is CG animation, using animation software called Maya. I was lucky enough to be able to make it in a great studio called Brown Bag Films in Dublin. It took our core team about a year to make the film. We worked around the TV shows being made, enlisting the artists and production crew whenever they had any down time, and then outsourced some of the animation and lighting when we needed to. It was a delicate balance, but the team really embraced it and gave so much of themselves to it. I think you can see that in the film, how much care was given to each stage of it. I'm very grateful for our team. The film turned out so much better than even I had imagined it!
Music plays a big part in An Ode to Love: how did you work with the composer Stefan French?
Filmbase and RTÉ who funded the film put us forward for an award to have the film's music scored by a very gifted young composer, Stefan French, and then performed by the RTÉ Concert Orchestra.
Stefan had a lot of influence with the music. I'd originally imagined the score as being quite quirky, using French popular music from the 60s and 70s, but Stefan suggested making the score more classical to take full advantage of the orchestra, and I think that was a great call. The orchestral score seems to give the film more pathos.
It was special to be there when the 42 piece orchestra played it. They literally read the score once and then recorded it! The collaboration with Stefan and the orchestra happened quite early on in the production, and it really raised the bar for us, giving us a lot of momentum and inspiration.