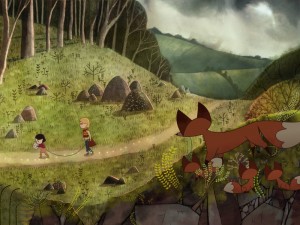 The nominations for the 87th Academy Awards has been announced on January 15th: Irish film Song of the Sea, directed by Tomm Moore and produced by Cartoon Saloon, is one of the nominees for best animated feature along with Don Hall & Chris Williams' Big Hero 6 (Disney), Dean DeBlois' How to Train Your Dragon 2 (DreamWorks), Anthony Stacchi e Graham Annable's The Boxtrolls (Laika) e Isao Takahata's The tale of Princess Kaguya (Ghibli).
«This is a big day for the Irish animation industry and as the largest funder of Irish animation content in the state, the Irish Film Board hope that this achievement will lead to further growth and international recognition for an industry that is a major Irish success story», said the IFB Chief Executive James Hickey.
The Minister for Arts, Heritage and the Gaeltacht, Heather Humphreys, also congratulated Cartoon Saloon: «This is yet another significant achievement for the Irish animation sector, which has gone from strength to strength in recent years. It is an extremely dynamic element of the Irish audiovisual industry, and, as this nomination shows, it is making a big impact on the global animation scene».
Tomm Moore and Kilkenny-based studio Cartoon Saloon has been previously nominated for The Secret of Kells, co-directed by Nora Twomey, which Irish Film Festa screened in 2010.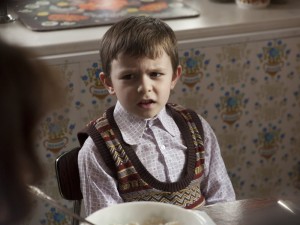 Plus, Northern Ireland's Boogaloo & Graham by Michael Lennox got a nomination for best live action short film.The short is set in Belfast and funded by Northern Ireland Screen.
Lost Stars by Gregg Alexander & Danielle Brisebois, from Irish director John Carney's Begin Again, is one of the nominees in the best original song category.
The Oscar ceremony will take place on February 22nd.