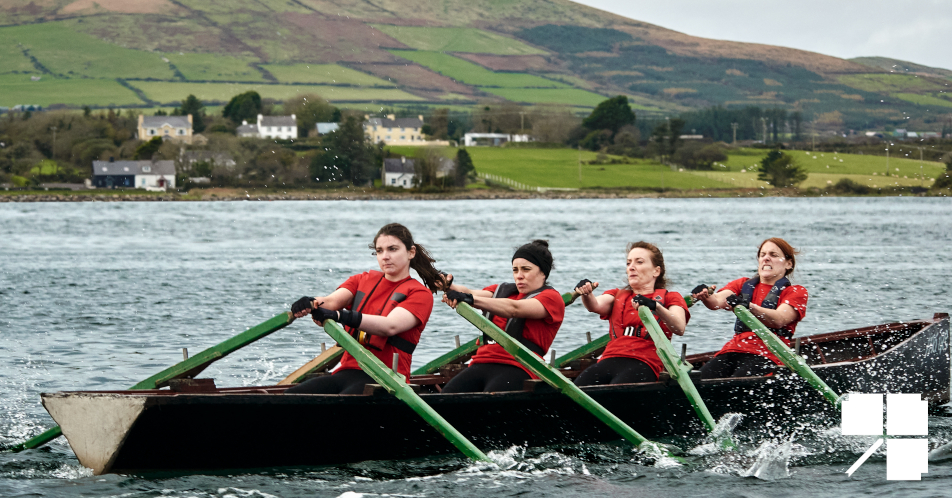 Ireland, 2022
Director: Declan Recks; screenplay: Eugene O'Brien; cinematography: Patrick Jordan; production design: Til Frohlich; editing: Gareth Young; music: Kormac; casting: Amy Rowan; producer: Clíona Ní Bhuachalla; production company: Icebox Films. Irish location: Kerry
Running time: 96'
With Kelly Gough, Lorcan Cranitch, Kate Nic Chonaonaigh, Kate Finegan, Rachel Feeney, Cillian Ó Gairbhí
SYNOPSIS
Aoife returns home to help her father Brendán recover from a heart attack. Day by day they get along just fine. But as we dig a little deeper we find that there is so much that has been left unsaid about the loss of Aoife's mother.
Over the summer, Aoife gets pulled back into the competitive world of rowing in Naomhóg boats, traditional to the area. She lets herself become close to the three women in her crew but, as the big race approaches, Aoife feels an unbearable strain – years of suppressed grief and sadness – that could seriously wreck their chances of success.
DIRECTOR
Declan Recks is a graduate of IADT – Dun Laoghaire College of Art and Design (Dublin), where he studied film and television. His television work includes some of the top-rated shows on Irish Television (Pure Mule, 2005; The Clinic, 2004-2006; The Running Mate, 2007; Pure Mule – The Last Weekend, 2009; Scup, 2013-2014; 6 Degrees, 2015). His first feature film, Eden (2008), was presented at IRISHFILMFESTA.3. In 2015 he completed The Truth Commissioner, based on David Parks book of the same name, and in 2016 The Flag, presented at IFF.10. His latest feature film Tarrac, which premiered at the Galway Film Fleadh in 2022, is first in the Irish language.