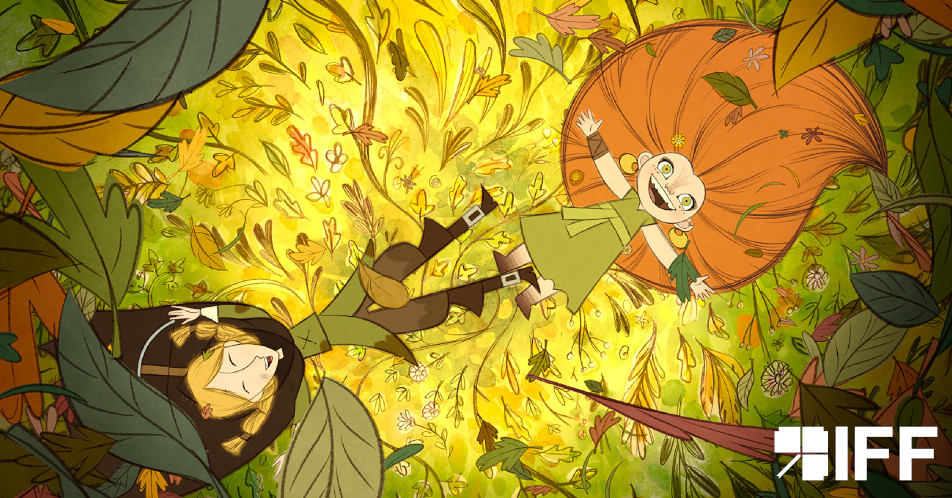 Ireland, Luxembourg, United States, France 2020
Directors: Tomm Moore, Ross Stewart; writer: Will Collins; art direction, production design: Ross Stewart, Tomm Moore, Maria Pareja; editing: Richie Cody, Darren Holmes, Darragh Byrne; music: Bruno Coulais, Kilá; casting: Louise Kiely; producers: Paul Young, Tomm Moore, Nora Twomey, Stéphan Roelants; production companies: Cartoon Saloon, Melusine Production.
Running time: 102'
With the voices of: Honor Kneafsey, Eva Whittaker, Sean Bean, Simon McBurney, Tommy Tiernan, Jon Kenny, John Morton, Maria Doyle Kennedy
SYNOPSIS
In a time of superstition and magic, the young apprentice hunter Robyn Goodfellowe  journeys from England to Ireland with her father to help wipe out the last wolf pack. But everything changes when Robyn befriends Mebh Óg MacTíre, an Irish native girl from a mysterious tribe rumored to transform into wolves by night.
DIRECTORS
Tomm Moore is the Co-founder and Creative Director of Cartoon Saloon. Over the company's history, Tomm has worked as Director, Art Director, Storyboarder, Animator and Illustrator across a range of the studios projects.
He directed three universally successful feature films. All three were nominated for Best Animated Feature at the ACADEMY AWARD® The Secret of Kells in 2010 (co-directed with Nora Twomey), Song of the Sea in 2015, and the most recent WolfWalkers in 2020 (co-directed with Ross Stewart). He is currently working as a producer across several of Cartoon Saloon's new film and series.

Ross Stewart has been painting, illustrating, designing and working in animation for over 20 years. He has worked as art director on Secret of Kells and as concept artist on Song of the Sea. More recently he has moved from art direction into directing, working with Tomm Moore on The Prophet (2014) and now the latest Cartoon Saloon feature, WolfWalkers. As a freelance conceptual artist he has worked for many animation and film studios worldwide. His paintings are exhibited throughout Ireland and the UK and held in collections worldwide.
TRAILER