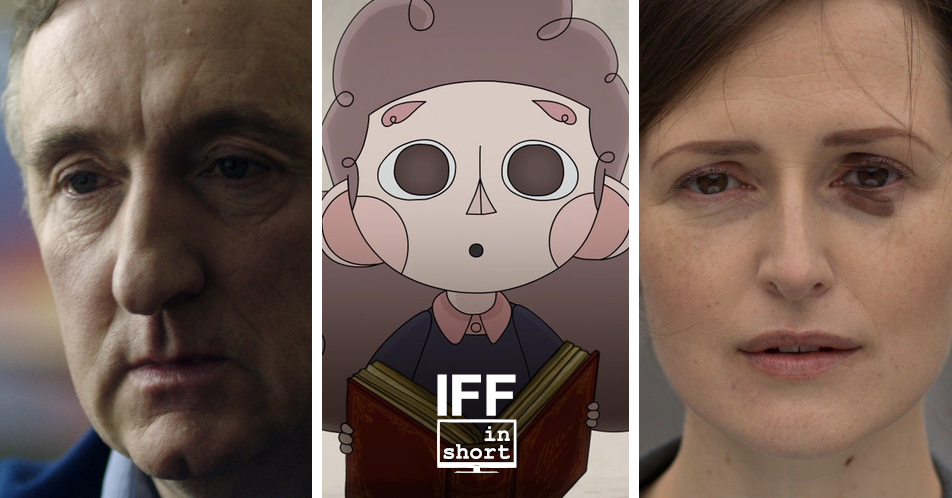 The IRISH FILM FESTA in short Awards go to Ciúnas by Tristan Heanue (Live Action) and The Wiremen by Jessica Patterson (Animation).
The members of the Jury were Susan Liddy (University of Limerick, President of Women in Film and Television Ireland), Costantino Margiotta (producer, FlimFlam) and Steve Woods (filmmaker, National Film School/IADT, board member of the Galway Film Fleadh).
Ciúnas, Tristan Heanue
Ciúnas captures the powerful and unspoken emotions of a family in crisis. Understated performances and a compelling script deliver a nuanced representation of family dynamics and the role avoidance plays in the way we confront our deepest fears.
The Wiremen, Jessica Patterson
The Wiremen stands out because of its excellent animation, sensitive script plus a wonderful, imaginative and unique design.
Audience Award: Ciúnas & Cynthia
The Audience Award was a tie: the prize goes to Ciúnas by Tristan Heanue and Cynthia by Jack Hickey. The short films attracted an online audience of 500 with over 3500 viewings during this special online edition of the IRISH FILM FESTA.
Susanna Pellis: «Satisfied and surprised»
«We are satisfied and surprised», says director Susanna Pellis. «Although the online edition was essentially designed to provide the festival with continuity, while awaiting our return to the cinema theatre, we had an audience – in terms of numbers and enthusiasm – that, honestly, we could never have imagined. This undoubtedly, thanks to the quality of the shorts on offer, but also to a formula that turned out to be much more than a simple fallback solution, one we are thinking, already, of not setting aside completely in the future».