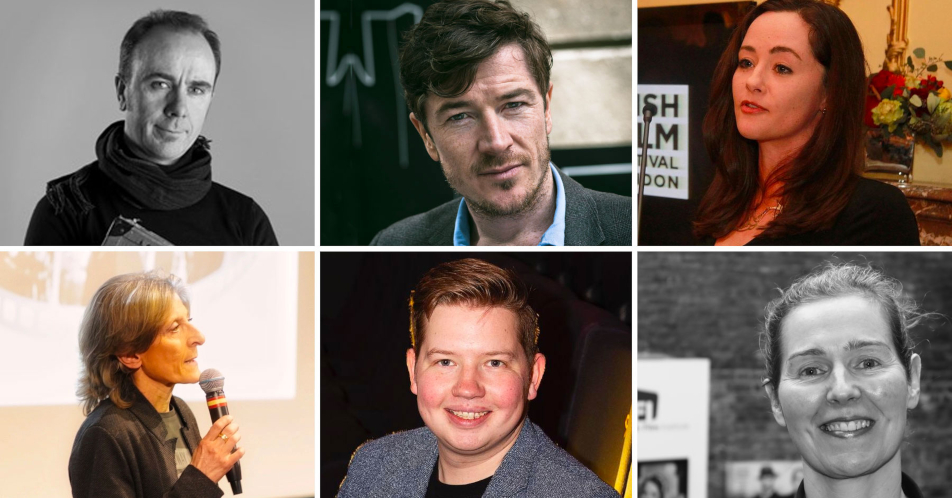 The IFI International networking meeting annually held by the Irish Film Institute in Galway during the Film Fleadh was forced to move online this year, taking place during the virtual edition of the Fleadh (July 7th – 12th, 2020): the "Programming Irish Film Worldwide" panel gathered film professionals to discuss common goals, new challenges and available supports for international exhibition of Irish films in these difficult times.
Key contributors were Irish filmmaker Dónal Ó Céilleachair (The Camino Voyage, Dreamtime Revisited), actor Barry Ward (Jimmy's Hall, Maze, Extra Ordinary), Kelly O'Connor (Festival & Programme Director, Irish Film London), IRISH FILM FESTA director Susanna Pellis, and Will Fitzgerald (Programme Director, Galway Film Fleadh). The discussion was moderated by Sunniva O'Flynn (Head of Irish Film Programming, IFI International).
Programming Irish film worldwide in challenging times
«It's all changed in terms of how we do our business, we're still trying to figure out our future plans. We have no answers, but we feel very keen to talk with you all about our experience», said Ciaran Walsh from Culture Ireland.
The IFI International Programme Manager Eleanor Melinn gave some facts and figures about the Irish film festivals circuit after the outbreak of the COVID-19 pandemic: «We had 162 scheduled screenings of 111 Irish films as part of 23 global festivals – all events past March 13th have been cancelled».
Sadly, one of the first events to be cancelled was our own IRISH FILM FESTA, which was meant to take place in Rome from March 25th to 29th: «I took this very tough decision back in February, before the general lockdown – director Susanna Pellis explained – because it seemed to me it would have been too much of a risk to move forward with the organization, even if we already had a full confirmed line-up. We are now freezed, it's a very frustrating situation. As for the future, we are still open to different options but I don't think a full online event will work for us, because presence is what makes IRISH FILM FESTA so praised and popular».
The filmmakers perspective
Barry Ward, a regular presence at IRISH FILM FESTA, also spoke about the value of in-person events: «As an actor, is a great chance to see the world, meet fellow filmmakers and discuss your film with an international audience. It gives you shift in perspective, it's a massive learning curve. And it's always fascinating for me to notice how international directors, like Susanna, know more about Irish cinema and culture than we do!», said Ward.
«As an Irish filmmaker, it's very important to feel seen, and it's only on the festival circuit that you really have the chance to share your film with an audience – echoed Dónal Ó Céilleachair – but maybe being forced to going virtual will make us more thoughtful and responsible about the impact of international travels on the environment and the climate change crisis».
Going digital: Irish Film London and Galway Film Fleadh
Kelly O'Connor and Will Fitzgerald brought their recent experiences about the organization of digital events: «We put online a mini-festival for St. Patrick's Day – O'Connor explained – and started the Irish Films from Home project, but that doesn't replace an in-person festival. Right now, we're negotiating with the venues in order to redesign the next Irish Film London making it safe to attend for audience and guests, and also unique. So far, the biggest issues with film distributors regarding streaming platforms are security and geoblocking».
Fitzgerald described the online edition of the Galway Film Fleadh: «We scheduled première times for feature films and shorts programmes to preserve a kind of collective viewing experience. This year the festival line-up was just 40% of its average size: going digital, you have to slim down so not to split audience's attention. We know that social distancing doesn't match well with the classic Fleadh atmosphere, but we felt like to keep the continuity in the festival circuit: it'is very important especially for short films (the Fleadh has Oscar qualifying categories) and smaller titles».