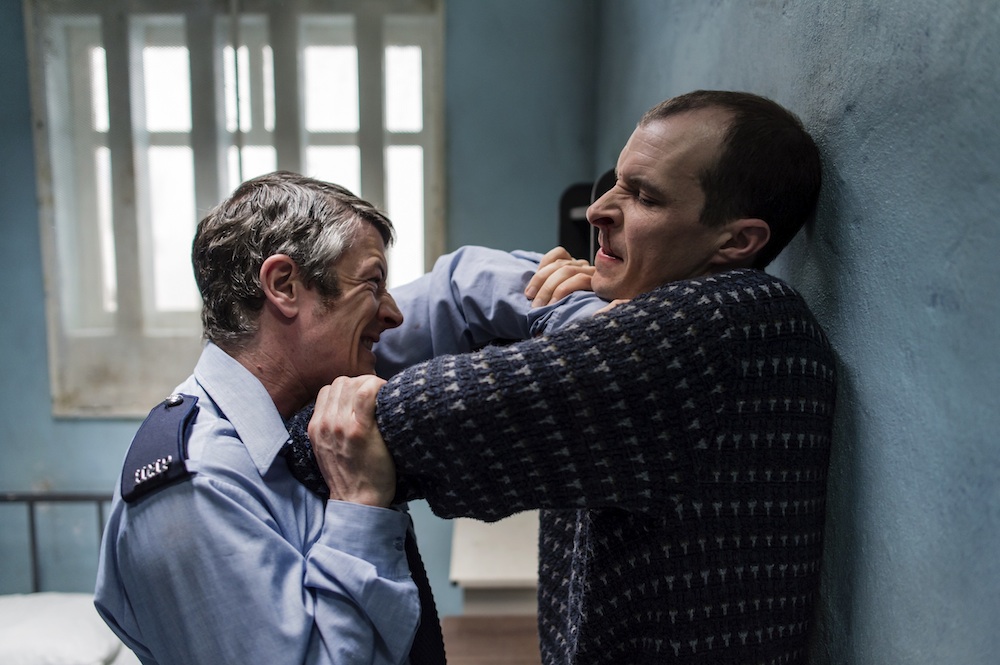 Ireland, 2017
Director/writer: Stephen Burke; cinematography: David Grennan; editing: John O'Connor; music: Stephen Rennicks; production design: Owen Power; producers: Jane Doolan, Brendan J Byrne; production companies: Mammoth Films, Cyprus Avenue Films, Filmgate Films; Irish location: Cork; running time: 92'
Cast: Tom Vaughan-Lawlor, Barry Ward, Martin McCann, Eileen Walsh, Aaron Monaghan, Niamh McGrady
Synopsis
Maze is based on the true story of the 1983 mass break out of 38 IRA prisoners from the HP Maze high-security prison. As Larry Marley, the chief architect of the escape, schemes his way towards this feat, he meets prison warder, Gordon Close.
Initially they are confirmed enemies, born on opposite side of the Northern Ireland's political divide. But when Harry realizes that Gordon may be useful for his escape plan, a slow seduction begins. What follows is an intense and intriguing drama during which an unlikely relationship is forged between two adversaries that will have far reaching consequences for both of them.
Director
Born and raised in Dublin, Stephen Burke is a screenwriter, a writer and a film director. After the two shorts, After '68 (1994) and 81 (1997), in 2009 he directed his first feature film Happy Ever Afters, with Sally Hawkins. Burke's first novel, The Good Italian (2014) was shortlisted for the Romantic Novel of the Year Award and the Historical Writers Association Debut Fiction award. In 2017 were relased his second book The Reluctant Contact, and his second feature film Maze. Stephen lives and works between Ireland and Italy with his wife the producer Jane Doolan and their three children.
Trailer