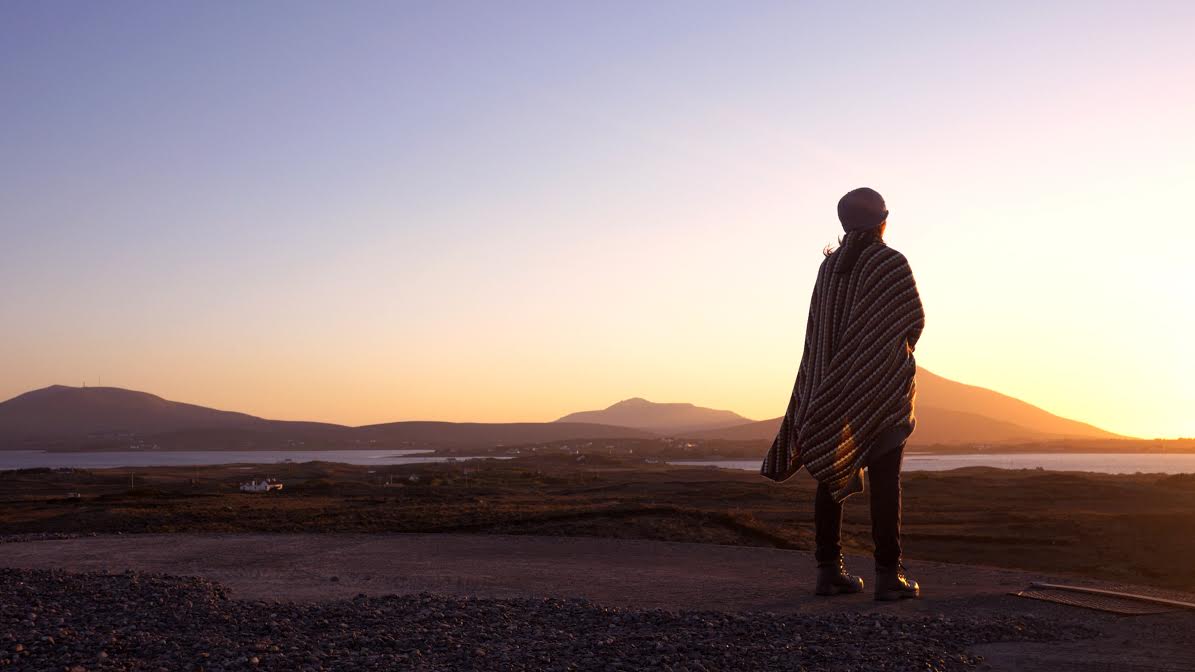 A woman arrives on an island in an altered state to confront her past. As she listens to old family tape recordings her surroundings begin to take on new life: Pause is one of the short films in competition at the 10th Irish Film Festa (March 30th – April 2nd, Rome).
We spoke to the director Niamh Heery.
Sound has a great importance in Pause: how did you work on that?
As Eva arrives on the island we can tell that she has come to somewhere from her past, so I wanted to play around with the narrative structure of the film without resorting to flashbacks. Another consideration when writing Pause was the (pretty non-existent) budget. Logistically I couldn't have a cast of children and a dad staying on the island for the whole shoot. So it forced me to become creative in how the story played out and that's when the idea of using old cassette tape recordings came into it.
I think nostalgia can be a very powerful thing when used in an even-handed way in film. Sound triggers memories in a very sensory way. A lot of us remember making little radio shows as kids or tape recording stuff, so I thought it would fit nicely and create that past, that time difference I needed. We recorded the audio tracks with two brilliant kids who are cousins, Aobha Curran and Cian Lynch, and I knew Alan Howley who plays the father from a previous project. He's a father himself and was great in creating a fatherly rapport with them, which was really important to have as a juxtaposition to the tonal change in the recordings later on in the film.
Where was the film shot?
It was shot on Inishbiggle Island, in Mayo on the West coast of Ireland. I have wanted to make a film on it since the first time I visited. My parents bought the little house years ago and at the time there were 27 people living on Inishbiggle, but as an elderly population that has dwindled to under 20 inhabitants now. It is a Gaeltacht (Irish speaking) area and still has that untouched, raw feel to it. The locals were very accommodating to the crew and Mícheál, the actual island ferryman, was a great sport in agreeing to be a part of the film himself. Keeping it real or what!
How did you cast Janine Hardy as Eva?
I've worked with Janine three times now. She first auditioned for me for a very sensitive domestic abuse organisation's video I was filming and I since cast her in my first RTÉ short Our Unfenced Country.
As an actor she likes to work through and discuss the role a lot and vary her approach as needed, which I find great as it often makes me see points where the script can be improved upon before we shoot. I like to work with the same actors again if I can and if they're good. When filming it is often hard to find time to rehearse and build up the trust needed between actor and director, especially when filming difficult material. So I knew Janine was going to play Eva from the very beginning and we had our previous experience together to fall back on when making Pause which really helped.