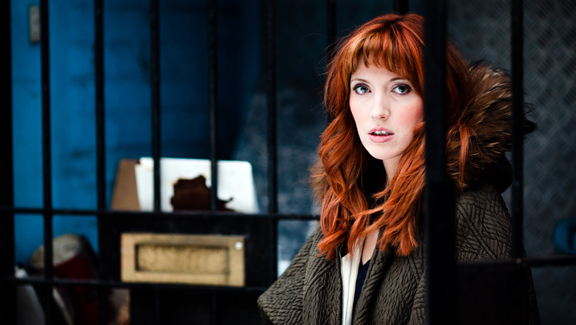 The 7th edition of IRISH FILM FESTA will remember Peter O'Toole, one of the most popular and loved Irish actors who died last December at the age of 81, through a public interview with his daughter, actress Kate O'Toole, guest of honour of the festival.
Graham Cantwell and Amy-Joyce Hastings, director and lead actress of The Callback Queen, will give a film-acting workshop for students and actors in training (more info coming soon).
Hastings is also the author of Nocturne Passage, one of the short films in competition at the festival.
The other guests of IRISH FILM FESTA will be Stuart Graham, in the cast of Made in Belfast and lead actor of two shorts in competition, Brian Deane's Volkswagen Joe and John Hayes' The Girl; Ciarán McMenamin, lead actor of Made in Belfast; Lelia Doolan, author of the documentary Bernadette – Notes on a Political Journey; author of this year Irish Classic Atlantean, Bob Quinn; and Black Ice's director Johnny Gogan, who will also take part in a workshop dedicated to the Irish film and TV industry, Meet Ireland on Screen.
The 7th edition of IRISH FILM FESTA will take place from March 27th to 30th, at the Casa del Cinema in Rome.