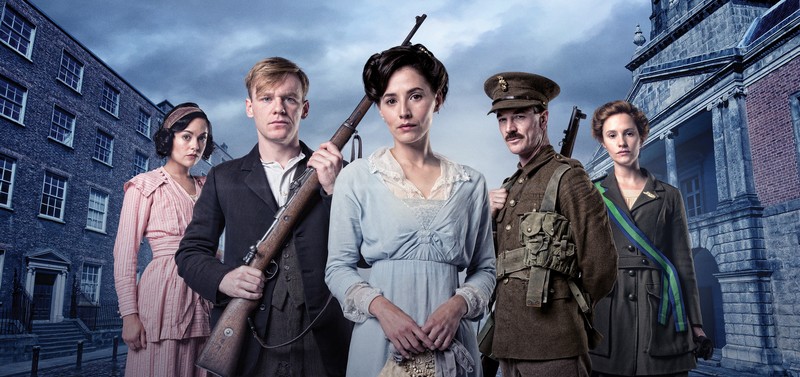 Writing the Rising is the international and interdisciplinary conference which will take place on January 14th and 15th at the Sala Conferenze "Ignazio Ambrogio", Dipartimento di Lingue, Letterature e Culture Straniere of the Università degli Studi Roma Tre.
The event is dedicated to the Centenary of the Easter Rising, which in 1916 started the process that led to the Irish independence from the United Kingdom and the constitution of the Republic of Ireland.
Bobby McDonagh, Irish Ambassador to Italy, will give the opening speech. Among the line-up of speakers, Roy Foster (Oxford University), Irish historian and author of the official biography of William Butler Yeats; Ben Levitas (Goldsmiths, University of London), author of The Theatre of Nation: Irish Drama and Cultural Nationalism, 1890-1916; and Roisin Higgins (Teeside University), author of Transforming 1916: Meaning, Memory and the Fiftieth Anniversary of the Easter Rising.
On January 15th, at 16.15, Writing the Rising will also held a preview of the next IRISH FILM FESTA's special 1916 event, and the screening of the first episode of RTÉ's new drama series Rebellion, which tells the story of 1916 from the point of view of the ordinary people of Dublin. Colin Teevan (Birkbeck, University of London), Irish academic and screenwriter of Rebellion, will attend the screening.
Writing the Rising is organised by CRISIS – Centro Ricerca Studi Irlandesi e Scozzesi Università Roma Tre, directed by John McCourt, in association with the Irish Embassy to Italy and the College of Saint Isidore.
Writing the Rising
January 14 – 15, 2016
Sala Conferenze "Ignazio Ambrogio" via del Valco di S. Paolo, 19 – Roma
Free entrance
The full programme of Writing the Rising can be consulted HERE.