Ireland and Cinema – Culture and Contexts is a new book edited by Barry Monahan (University College Cork), which explores «contemporary and historical Irish filmmaking and representations of nationality, national identity, and theoretical questions around the construction of Ireland and Irishness on the screen».
The volume includes a whole chapter dedicated to Irish Film Festa, featuring an interview with the director of the festival Susanna Pellis.
Irish Film Festa — Barry Monahan and Ciara Chambers say — «was not only designed with a wholly inclusive approach to every aspect of Irish indigenous production – combining screening of features and shorts, involving guest artists, author, actors, producers and directors, and incorporating workshops, masterclasses and public interviews – but it has also been an instrumental cultural event in providing connections between participants and other home-based festivals and their organizers».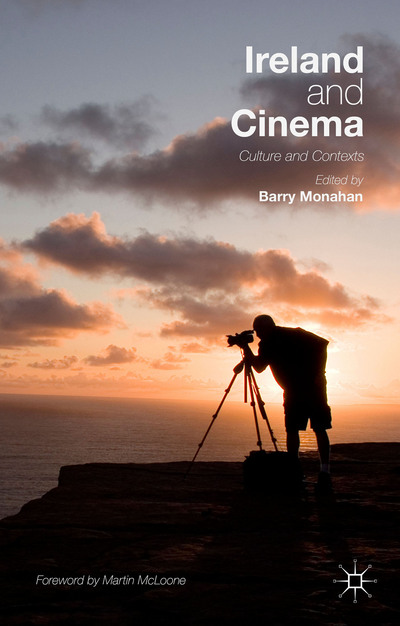 Table of Contents:
Notes on Contributors
Foreword; Martin McLoone
Introduction; Barry Monahan
PART I: POLITICS OF HOME, SPACE AND PLACE
1. 'Nothin' But a Wee Humble Cottage': At Home in Irish Cinema; Conn Holohan
2. Gangland Geometries: Space, Mobility and Transgression in the Veronica Guerin Films; Jenny Knell
3. 'Don't Use Your Own Accents!': Representations of Dublin's Accents in Contemporary Film; Nicholas O'Riordan
4. Beyond Horror: Surviving Abuse in Carmel Winters' Snap; Kathleen Vejvoda
PART II: IDENTITIES OF GENDER AND STARDOM
5. Black and White and Green All Over? Emergent Irish Female Stardom in Contemporary Popular Cinemas; Ciara Barrett
6. Transcending Parochial Borders? Jonathan Rhys Meyers is Henry VIII; Liz Carville
7. Old and New Irish Ethnics: Exploring Ethnic and Gender Representation in P.S. I Love You; Silvia Dibeltulo
8. Mediating between His & Hers: An Exploration of Gender Representations and Self-Representations; Patricia Neville
PART III: NORTHERN IRELAND
9. From Belfast to Bamako: Cinema in the Era of Capitalist Realism; Stephen Baker and Greg McLaughlin
10. 'Many Sides, Many Truths': Collaborative Filmmaking in Transitional Northern Ireland; Laura Aguiar
11. The Suffering Male Body in Steve McQueen's Hunger; Raita Merivirta
12. Mickybo and Me: A Cinematographic Adaptation for an International Audience; Brigitte Bastiat
PART IV: OVERSEAS PERSPECTIVES
13. Singing in the Rain: The Irish-Themed Film Musical and Schlager's Hibernian Moment; Fergal Lenehan
14. Irish Cinema: a French Perspective; Isabelle Le Corff
15. Is Adaptation an Act of Transformation? J.B. Keane's The Field on Screen; Noélia Borges
16. Irish Cinema in Italy: the Roma Irish Film Festa; Ciara Chambers and Barry Monahan
Bibliography
Filmography
Index
Buy: palgrave.com