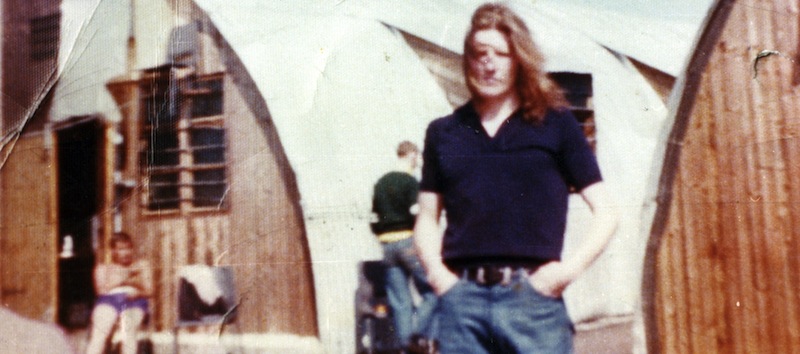 The 10th IRISH FILM FESTA, the only Italian film festival completely dedicated to Irish cinema, will take place from March 30th to April 2nd 2017, at the Casa del Cinema in Rome.
The features programmed this year include the Italian premiere of documentary Bobby Sands: 66 Days by Brendan J. Byrne, dedicated to 66 days of hunger strike in 1981 that led to the death of Bobby Sands in Long Kesh prison. The film examines the symbolic and cultural value of fasting in Ireland's historical-political context and is based on the prison diaries kept by the same Bobby Sands, with narration by actor Martin McCann, expected to attend the festival: "They serve to place his voice at the centre of the film and take us inside his head — the director explains — the place where Sands eventually found freedom". 66 Days was presented last year at the Galway Film Fleadh and at the international documentary festival Hot Docs in Toronto.
The history of the Troubles in Northern Ireland and their cinematic representation in works such as Angel, Some Mother's Son, Nothing Personal, The Boxer, Hunger, and others, will also be the focus of a conference at the festival by Prof. Martin McLoone (University of Ulster, Emeritus).
Martin McCann will be at the festival also as co-director of Starz, one of the short films in competition. The competition section, reserved for short films produced or co-produced in Ireland, comprises 15 works this year, spanning various genres and techniques (animation, documentary, thriller, horror — see the full list).

ABOUT THE FILM
BOBBY SANDS: 66 DAYS (NI, Ireland, USA, Denmark, Sweden 2016) Documentary
Director: Brendan J. Byrne; screenplay: Brendan J. Byrne; cinematography: David Barker; editing: Paul Devlin; music: Edith Progue; animation: Peter Strain, Ryan Kane; production design: David Craig; producers: Trevor Birney, Brendan J. Byrne; consulting producer: Alex Gibney; production companies: Fine Points Films, Cyprus Avenue Films. Running time: 105'
Narrated by Martin McCann
In the spring of 1981 Irish Republican Bobby Sands' 66-day hunger strike brought the attention of the world to his cause. 66 Days is a major feature length documentary exploring Sands' remarkable life and death, 35 years on from his ultimate sacrifice.
Using eye-witness testimony, unseen archive, reconstructions and animation, this cinematic odyssey serves as both the definitive account of a self-created Irish martyr and a seismic moment in 20th century Irish history, the legacy of which we continue to live with today.
Brendan J. Byrne is an experienced filmmaker, specialising in documentary and feature films. He was been making high end documentaries for both BBC Television, C4 and RTÉ in the UK and Ireland for over 20 years, including the winning documentary Breaking The Silence (2010) about families coping in the aftermath of suicide. His first feature film as a producer Jump was selected for the prestigious Toronto International Film Festival in 2012. 66 Days is first feature documentary as a director.