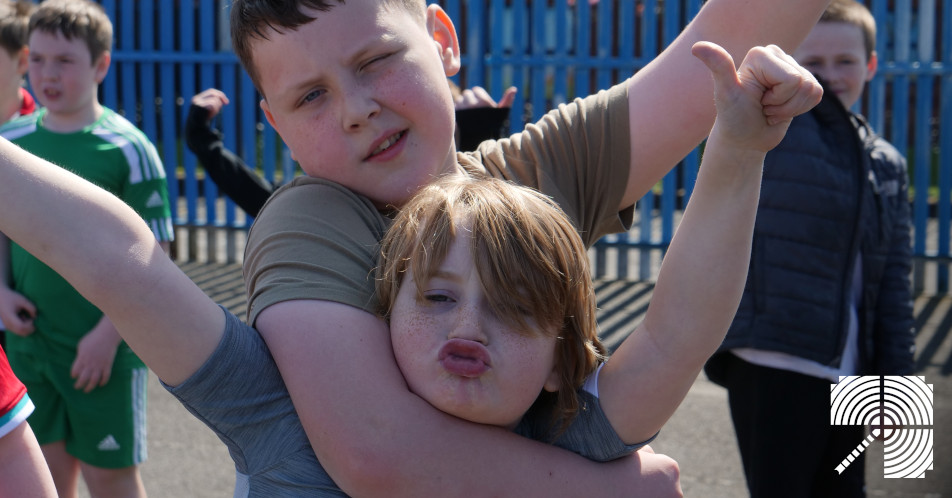 Ireland, Northern Ireland, France, Belgium, 2021
Directors: Neasa Ní Chianáin, Declan McGrath; cinematography: Neasa Ní Chianáin; editing: Philippe Ravoet; music: David Poltrock; producer: David Rane; production companies: Soilsiú Films, Aisling Productions, Clin d'oeil Films, Zadig Productions. Irish location: North Belfast
Running time: 102'
With Kevin McArevey, Jan-Marie Reel
IFTA – Best Feature Documentary 2022
SYNOPSIS
An observational documentary set in post conflict Belfast's Ardoyne, where a marginalized, working class community has lived for years plagued by poverty, drugs and guns. This film charts the dream of Headmaster Kevin McArevey and his dedicated, visionary team illustrating how critical thinking and pastoral care can empower and encourage children to see beyond the boundaries and limitations of their own community. We see how philosophy can encourage them to question the mythology of war and of violence, and sometimes challenge the narratives that their parents, peers and socio-economic group dictate.
DIRECTORS
Neasa Ní Chianáín is one of Ireland's most established documentary talents. Neasa trained at the National College of Art & Design in Dublin, and worked as a freelance Art Director on Irish feature film and television projects,before switching to docs in 2001. Her last film before Young Plato, In Loco Parentis (aka School Life, 2016), has been a world-wide success.
Born in North Belfast, Declan McGrath has worked as an editor for over twentyfive years, cutting numerous award-winning dramas and documentaries. He has taught film in Queens University Belfast, Dundalk Institute of Technology and University College Dublin and has written two books on the craft of cinema (Screencraft: Editing & Post-Production and Screencraft: Scriptwriting). As director, his filmography counts 7 documentaries, amongst them, Lomax in Éirinn (2018). Declan also regularly contributes to the American film journal Cineaste.
TRAILER