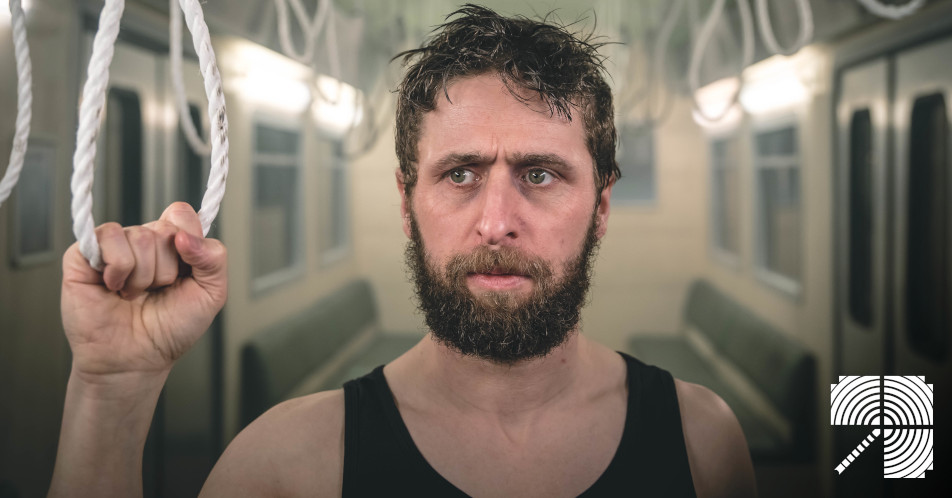 Ireland, 2020
Director:  Philip Doherty; writer: Philip Doherty; cinematography: Burschi Wojnar; production design: Joseph Doherty; editing: Allyn Quigley; music: Robbie Perry; producers: Emma Floey, Tamryn Reinecke; production company: Pale Rebel Productions. Irish location: Co. Cavan
Running time: 95'
With Aaron Monaghan, Aisling O'Mara, Kieran Roche, Pat McCabe, Hugh O'Brien, Liz Fitzgibbon, Lorna Quinn, Charlie Bonner, Kevin McGahern
Galway Film Fleadh 2020 – Best Irish Film and Best Irish First Feature 2020
SYNOPSIS
Jimmy, a nihilist, carries a black leather doctor's bag around containing the rope he plans to hang himself with. Filled with guilt and shame he returns to his hometown in the cold austere beauty of West Cavan.
As soon as Jimmy visits, his ailing father breathes his last. Thunder rumbles and rain starts to pour. But there is a condition in the will…his father cannot be buried on a wet day. Jimmy is stuck in his hometown until the rain stops.
DIRECTOR
Philip Doherty is an award-winning playwright, theatre director and filmmaker from Cavan in Ireland. His debut feature, Redemption of a Rogue, premiered at Galway Film Fleadh 2020, where it won major awards for Best Irish Film and Best Irish First Feature. Philip is also a recipient of the RTE "Storyland" award for his comedy web series The Begrudgers, presented at IFF in 2012. He has previously been shortlisted for the BBC Drama Writers Room and has won numerous awards for his work in theatre. His latest TV project, Samhlú, starring Tommy Tiernan, won two European Prix Circom Awards. Philip holds an MA in Drama and Theatre Studies from NUI Galway and is also a founder/director of two successful theatres, The Gonzo Theatre and Townhall Cavan Arts Space. He is currently the artistic director of Fíbín in Galway.
TRAILER