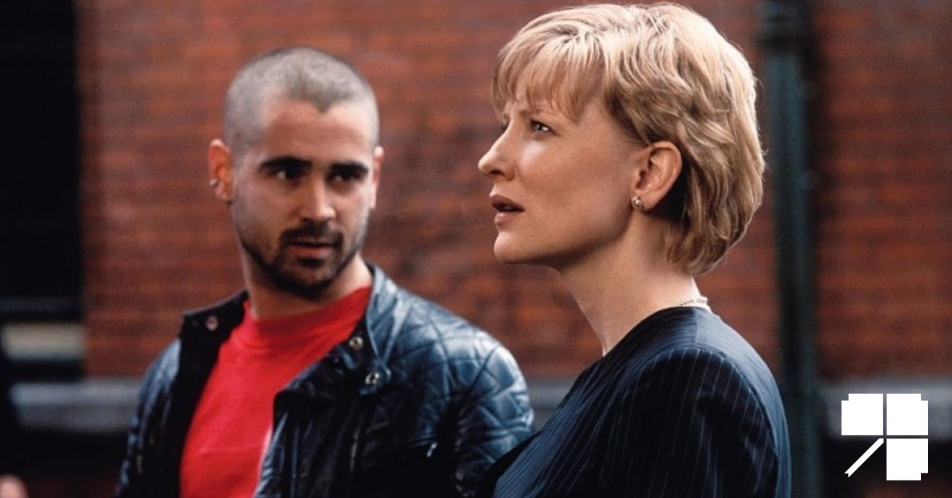 Ireland, UK, USA, 2003
Director: Joel Schumacher; screenplay: Carol Doyle, Mary Agnes Donoghue; cinematography: Brendan Galvin; production design: Nathan Crowley; editing: David Gamble; music: Harry-Gregson Williams; casting: Nuala Moisell, Frank Moiselle; producer: Jerry Bruckheimer; associate producers: James Flynn, Morgan O'Sullivan, Paul Tucker, Pat Sandston, Eli Richbourgh; società di produzione: Touchstone Pictures, Jerry Bruckheimer Films; Italian distribution: Buena Vista International Italia.
Running time: 105'
With Cate Blanchett, Gerard McSorley, Ciarán Hinds, Brenda Fricker, Don Whycherley, Barry Barnes, Charlotte Bradley, Maria McDermottroe, Colin Farrell, Niall Tóibín
SYNOPSIS
In the mid-1990s, Dublin was not much different from a war zone, in the hands of a few influential drug lords vying for its control. Their most formidable opponent was not the police, but the courageous journalist Veronica Guerin, who fought crime by investigating drug dealers and denouncing them in the pages of her newspaper, the Sunday Independent. Based on the true story of Veronica Guerin.
DIRECTOR
James Flynn was an experienced Irish producer. Early in his career, Flynn was appointed as head of development at John Boorman's Merlin Films International. Between 1993 and 1997, he served as the business manager and then deputy CEO of the Irish Film Board (now Screen Ireland). Later he co-founded Metropolitan Film Productions Limited with his wife, the director Juanita Wilson in 1997, before establishing Octagon Films in 2002, developing and producing films for the international market. Flynn's various credits include Angela's Ashes, Veronica Guerin, The Secret of Kells, Ondine, Nora, H3, King Arthur, Into the Badlands, Penny Dreadful, The Borgias, Camelot, The Tudors and many more. Recently he had co-produced The Banshees of Inisherin.