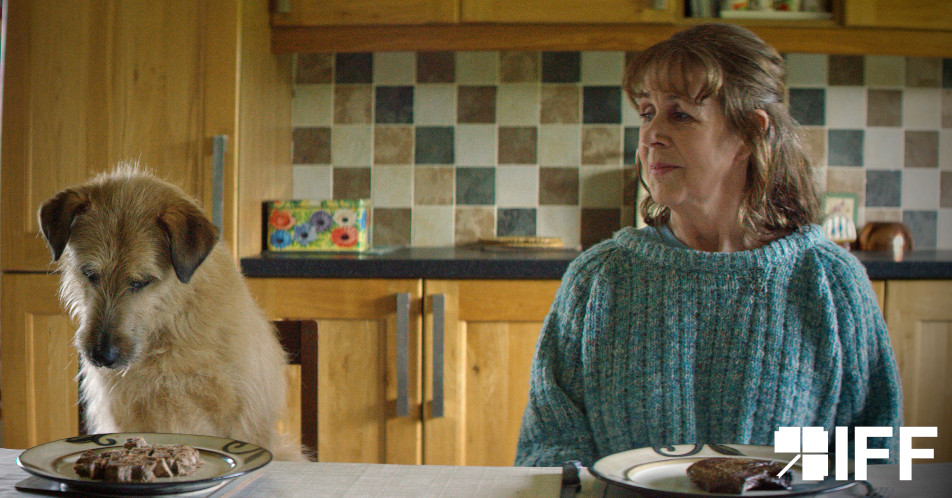 Ireland, 2021
Directors: Rachael Moriarty, Peter Murphy; writers: Rachael Moriarty, Peter Murphy; cinematography: Peter Robertson; production design: Padraig O'Neill; editing: Mary Crumlish, Colin Campbell; music: Colm Mac Con Iomaire; dog handler: Ashley Foster; casting: Maureen Hughes; producer: Cúán Mac Conghail; production company: Macalla. Irish location: Waterford
Running time: 84'
Cast: Bríd Ní Neachtain, Cillian Ó Gairbhí, Lorcan Cranitch, Ruadhán de Faoite
SYNOPSIS
Since Róise lost her husband, Frank, two years ago, she has distanced herself from the world around her and those dearest to her. Her son, Alan, worries about her but the arrival of a mysterious dog seems to bring happiness to her life once more. Róise soon comes to believe that the dog is, in fact, Frank reincarnated. He has come back to be with her again… and to coach the local hurling team.
DIRECTORS
College friends Rachael Moriarty and Peter Murphy have been working together for over 30 years writing, directing, and producing short films and television. Their first feature film Traders won The Audience Award at the Belfast Film Festival and The Orbit Award at the Brussels Fantasic Film Festival and was presented at IrishFilmFesta in 2017.
Roise & Frank premiered at the Virgin Dublin Film Festival 2022, where it won the audience award, and then went on to win other awards at various international festivals. Rachael and Peter have recently secured production funding from Screen Ireland for their third feature, What I Know About Men.