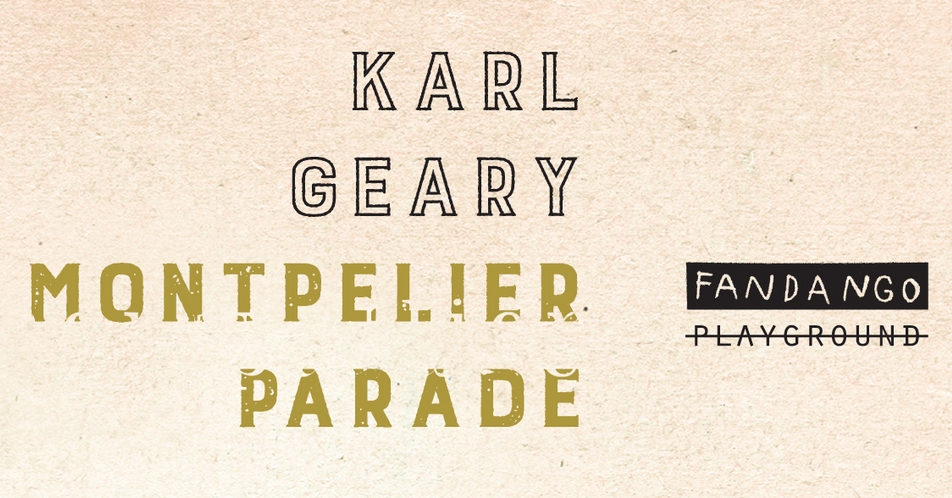 Karl Geary's literary debut is a novel, the life story of Sonny Knolls, an intelligent, gentle boy, born into a workingclass family, to which he feels he does not belong, except by blood. It is of this blood that he would like to cleanse himself, perhaps, just like he rids himself of the gore under his nails on leaving the butcher's shop where he works every afternoon, after school, to learn a trade.
Sonny loves his family but can see all its failings; the simplicity of his father, a labourer addicted to gambling, unable to write or speak correctly; his wornout slattern of a mother; his harsh, gruff siblings, with whom he is unable to establish any kind of relationship.
Completely alien to the neighbourhood, to those who live there, to his schoolmates, Sonny cannot but be a loner, saved – in part – by his good looks which make him attractive, above all, to Sharon, his one and only friend.
Sonny is very fond of Sharon, but he cannot love her because her vulgarity, her boorish manners, her garish clothes, her heavy makeup, put him off at every attempt. Nevertheless, their relationship is a good one, because Sonny adapts to her, to her ways, to the entire corollory of the tastelessness with which she expresses her love, something he requites with the endless untiring sweetness, typical of him.
Sonny is much more, however, and he does his best to find a way, nourishing a hope that is constant, controlled, gentle but firm.
He cultivates his soul by remaining aloof, cherishing it like a rough gem, for the right moment which arrives when Vera, as beautiful as he is handsome, only more so, estranged from society like him, enters his life.
Attraction is inevitable despite the huge social and age gap between them.
Vera inebriates and enthralls Sonny, because, she suddenly provides him with all the reassurance he lacked.
Sonny realises that what he had always been looking for really exists and only at a stone's throw, too, in Montpelier Parade, the road next to his own, the road of the well-to-do bordering on the poor district: close and inaccessible.
Vera is for Sonny the doorway to the forbidden world to which he should belong, were it not for the social obstacles barring his way.
Sonny is for Vera the chance of the last caress of a lifetime, after a difficult past.
But the calm waters upon which they sail do not last, a storm soon breaks out, because a story like theirs is uncontrollable.
The community begins to take up arms again this 'unusual' couple and Vera, the intelligent adult that she is, realising quite soon that salvation is but a chimera, decides to face her destiny alone.
This strong story chosen with courage by Karl Geary and narrated with great talent, tells the reasons why.
This first novel by Karl Geary, actor and scriptwriter, reveals his amazing ability to treat a similar, original, yet insidious theme (an unlikely relationship between a teenage butcher's apprentice and an older and complicated woman) by building it up around an uncommon plot, with a potent and doubly surprising ending. His courage and mastery won him a nomination for the Costa Book Awards as well as entry into the circle of Penguin Random House, which publishes authors of the calibre of Murakami, Coetzee and Knausgåard.
Yet, this book, now published in Italy by Playground, is the outcome more of a personal than of a professional exigency. In a recent interview, Karl Geary admits looking back on the Dublin of his adolescence, ('he does look back'), not so much out of nostalgia, as to come to terms with a number of unresolved issues of his own past: his scholastic disadvantage (Geary was dyslexic) and his non-chosen, unloved job in a Talbot Street wallpaper shop … Fragments of a life we meet again in Sonny Knolls's story.
Geary left Ireland when still an adolescent, yet he manages to conjure up a surpsisingly authentic picture of the country, beginning with his portrayal of the Irish working-class of the 1980's, its lifestyle and expressions.
So, yet another expatriot, Karl Geary, retraces his steps down the pathway chosen by many other Irish authors, who, though far from their native land, manage to enrich its literature with some noteworthy works.
This is the "Irish people writing in exile" whose story, as Geary himself claims, "is terrific", magnificent.
— Simona Pellis