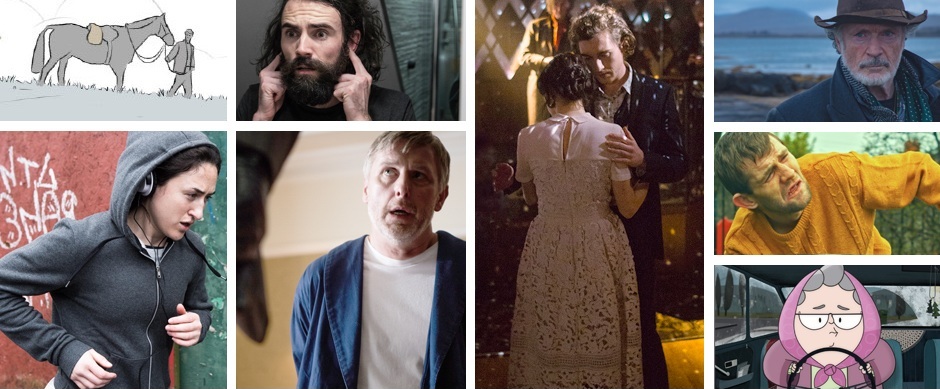 The 11th IRISH FILM FESTA, the only Italian film festival completely dedicated to Irish cinema, will take place from March 21st to 25th, at the Casa del Cinema in Rome.
The competition section, reserved for short films produced or co-produced in Ireland, comprises 16 works this year, spanning various genres: drama (Selina Cartmell's The Date, winning short at the Galway Film Fleadh 2017; Tristan Heanue's A Break in the Clouds; Amy-Joyce Hasting's QED), comedy (Gustav by Denis Fitzpatrick e Ken Williams, Marky's Bad Week by Daniel Holmwood); fictional documentary (Edward Cleary's Lava Lisa, Pádraig Conaty's You're not a Man at All).
Also of note is the presence of big names among the cast of the short films: Patrick Bergin is the solo protagonist of Linda Bhreathnach's Native, shot in Ros Muc, while Stuart Graham stars in kidnapping thriller The Captors by Chris Baugh.
As for animation, the selected shorts are: Coranna by Steve Woods, realized using the rotoscoping technique; Louise Bagnall's Late Afternoon (produced by Cartoon Saloon), Aoífe Doyle's Departure, and Dillon Brannick's The Line.
"We are very happy with the submissions this year, both in terms of quality as well as quantity, even if we had to make tough choices to reach the final selection. And we are also happy because a large part of entries came from Northern Ireland, confirming and reinforcing the 'All Ireland' spirit of our festival," says artistic director Susanna Pellis.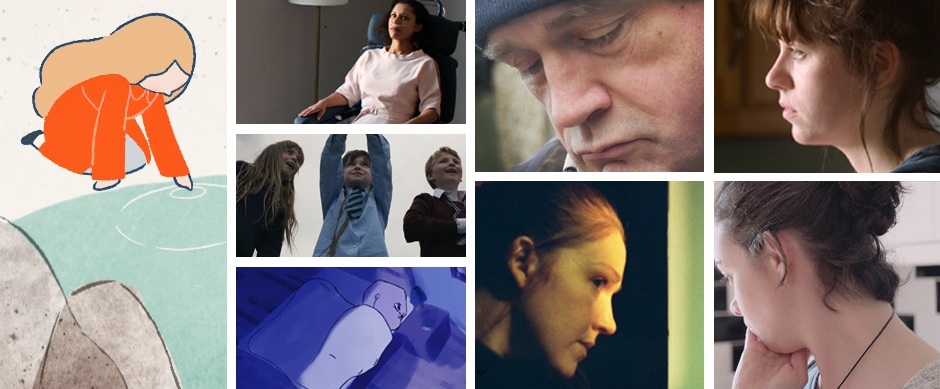 LIVE ACTION
A BREAK IN THE CLOUDS (Ireland, 2017) | Tristan Heanue
Prod. Paddy Slattery, Tristan Heanue – 19'25''
with Gemma-Leah Devereux, Tristan Heanue, Marie Ruane, Linda Bhreathnach
A young couple struggle to adjust to life following the birth of their first child.
THE CAPTORS (Northern Ireland, 2015) | Chris Baugh
Prod. Brendan Mullin – 16'02''
with Nigel O'Neill, Stuart Graham, Jonathan Harden, Lacy Moore, Seamus O'Hara
A trio of tiger kidnappers are faced with an impossible decision when a wealthy victim calls their bluff.
THE DATE (Ireland, 2017) | Selina Cartmell
Prod. Claire Gormley – 16'13''
with Charlene McKenna, Rory Fleck-Byrne
Brian and Sinead meet for a drink in their favourite dive bar and reminisce on the love they used to share.
GUARD (Northern Ireland, 2017) | Jonathan Harden
Prod. Jonathan Harden, Bronagh Taggart, Sean A. Murray – 13'26''
with Bronagh Taggart, Michael McElhatton, Ian McElhinney, Carol Moore, Mosa Kambule
An emotionally hardened young woman wrestles with difficult memories when her father returns from prison. As he teaches her to boxe, reconciliation seems possible.
GUSTAV (Ireland, 2017) | Denis Fitzpatrick & Ken Williams
Prod. Steven Daly – 11'38''
with Seán T. O'Mailleagh, Charlene Gleeson, Glen Barry
A young man wakes up with a tune in his head. But how did it get there?
THE JAR (Northern Ireland, 2017) | Carleton Rodgers
Prod. Michael Costello, Carleton Rodgers – 19'42''
with Brandon Brownlee, Paul McGuinness, Rachel McGrane, Caolan Johnston, Will O'Hare
Jake banks his boyish ambitions of being an astronaut inside a jar of coins. But there are those who would step all over his dreams. Can he still manage to make the giant leap?
LAVA LISA (Ireland, 2017) | Edward Cleary
Prod. Edward Cleary, Karol Stankiewicz  – 10'02''
with Grainne Boyle, Sorcha Herlihy, Sam Lucas Smith, Mary Pat Moloney
A short fictional documentary about a woman who is handling a moment from her past in an irregular way.
LISTEN (Northern Ireland, 2017) | David Moody
Prod. Emma Mullen – 10'
with Naseen Morgan, Brian Milligan, Muireann McSherry
An exploration of Gaeilge in modern day Belfast. A story told through the eyes of a young family struggling to connect.
MARKY'S BAD WEEK (Ireland, 2017) | Daniel Holmwood
Prod. Paul Rowland – 5'59''
with Thomas Dunne, Caoilfhionn Dunne
After having the worst week of his life, Marky decides to take the edge off with a spliff. But things go from bad to worse when he crosses path with an old acquaintance.
NATIVE (Ireland, 2017) | Linda Bhreathnach
Prod. Linda Bhreathnach & Marina Yarnell Donahue – 13'51''
with Patrick Bergin
A story about a migrant worker returning home after many years abroad. A film about immigration and homecoming and a film which is ultimately about rising above the suffering inherent in life.
QED (Ireland, 2017) | Amy-Joyce Hastings
Prod. Michael O'Kelly, Trisha Flood, Danielle Collins, Jannik Ohlendieck – 17'10''
with Donna Anita Nikolaisen, Michael O'Kelly, Norma Sheahan, Charlene Gleeson, Steve Wilson
Exploring the theme of sacrificial love, QED poses the ultimate question: 'What won't love do?'.
YOU'RE NOT A MAN AT ALL (Ireland, 2017) | Pádraig Conaty
Prod. Andréa Farrell – 9'56''
con Seamus O'Rourke
A talent competition in the local village gives a bachelor farmer the chance to reveal a secret.
ANIMATION
CORANNA (Ireland, 2017) | Steve Woods
Prod. Steve Woods – 8'50''
Based on true events about the Great Irish Famine. A young boy and his horse Coranna race to save their parish from the catastrophe approaching. But something bigger has to change before the people are safe from starvation.
DEPARTURE (Ireland, 2017) | Aoífe Doyle
Prod. Niamh Herrity – 9'13''
An Irish grandmother's unexpected departure from her lonely life.
LATE AFTERNOON (Ireland, 2017) | Louise Bagnall
Prod. Nuria González Blanco – 9'22''
Emily drifts through her memories, reliving moments in her life. She exists between two states, the past and the present, but struggles to connect them.
THE LINE (Ireland, 2017) | Dillon Brannick
Prod. IADT – 4'45''
An exploration of the dynamics between parent and child when grief seems unbearable.