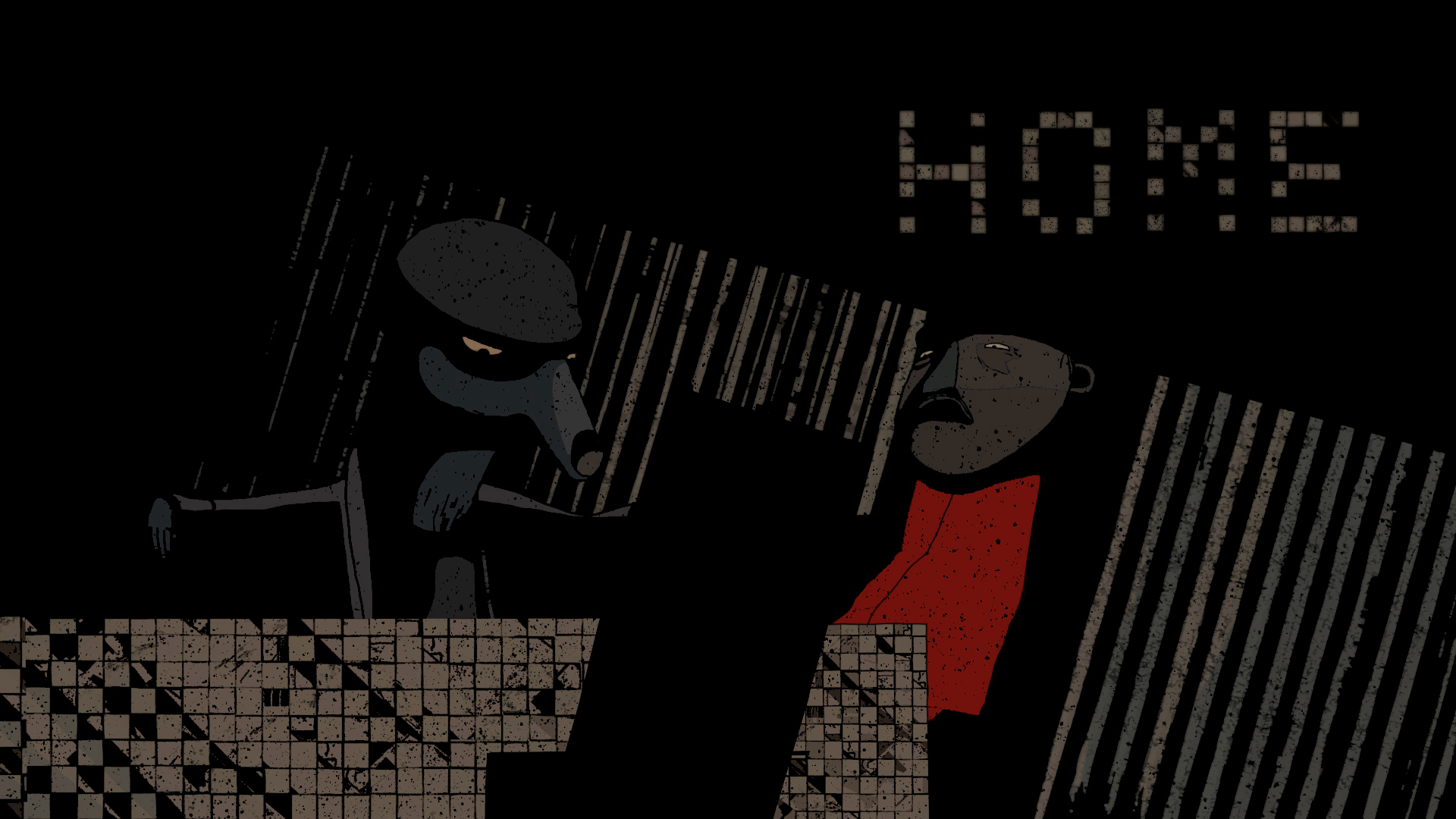 A man follows the orders of a dog to wear a mysterious coat with impossible pockets: it's the mysterious plot of A Coat Made Dark, one of the animated short films in competition at the 10th Irish Film Festa (March 30th – April 2nd, Rome).
We spoke to the young director Jack O'Shea, whose works have appeared at film festivals worldwide, including the Annecy International Animated Film Festival.
What kind of drawing and animation techniques were used for the film?
The film was animated digitally, using a hand-drawn frame by frame technique. I previously explored a similar painterly/inky aesthetic using a traditional approach with organic materials. However I found I could more closely capture the desired aesthetic using a digital process.
How did you set the strong and minimal colour palette?
The story relies a lot on what isn't said directly, or is kept from the audience. To capture this idea visually, it was important to hide much that appears on screen in vast black spaces. The details that are left become more striking, and imply at what might be disguised in darkness.
What about the voices of your characters – Hugh O'Connor, Declan Conlon and Antonia Campbell Hughes?
The characters in the film are afraid to give anything away, speaking only as a last resort. Each of these voice performances captured this idea, and explored other ways to emphasise this underlying tension, given the dialogue was so limited. It was the subtle details they offered to the performances that served to capture this idea most effectively.