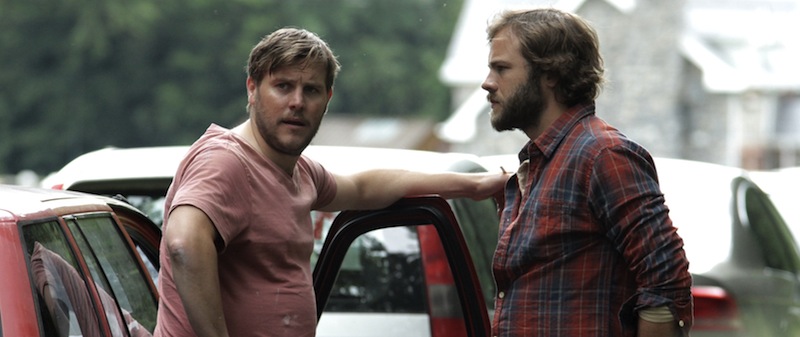 When a child go missing during a traffic jam, her distraught father form a search party to find her, but soon everyone is a suspect: Gridlock is one of the short films in competition at the 10th Irish Film Festa (March 30th – April 2nd, Rome).
We spoke to the director Ian Hunt Duffy (who was also the producer of Love is a Sting, part of last year's short film selection).
Where was the film shot? And how long did the shooting take?
Gridlock was shot on a road in Donadea Forest, in Co. Kildare in Ireland. The shoot was five days long.
Gridlock is set in a very limited space: how did you work in terms of camera movements and, later, editing?
Myself and my cinematographer Narayan Van Maele decided to opt for a handheld approach to give an energy and immediacy to the film. Our aim was to create a feeling of claustrophobia for the characters, even though they are out in the open. So we tried to get as close to our actors as possible and shoot in and amongst the crowd, to give that sense of an angry mob closing in.
As it was an ensemble piece with a group of actors we would shoot long master shots for each scene, and often these takes would have the most urgency and tension. So where possible we would block scenes into longer continuous shots without cutting away.
All actors – Moe Dunford, Peter Coonan, Steve Wall – are amazing: was the casting difficult?
We got very lucky with our casting on this film. As I mentioned, Gridlock was always going to be an ensemble piece, so I needed a group of actors who were excited by the material and who could work well together as a team. So my producer and I were determined to get the best cast possible.
I had our lead actor Moe Dunford in mind after seeing his amazing performance in Patrick's Day, so I approached him and walked him through my vision for the film and his role, and we immediately clicked. Luckily the same continued to happen throughout the rest of the casting process. Every actor was very approachable and responded extremely positively to our script.