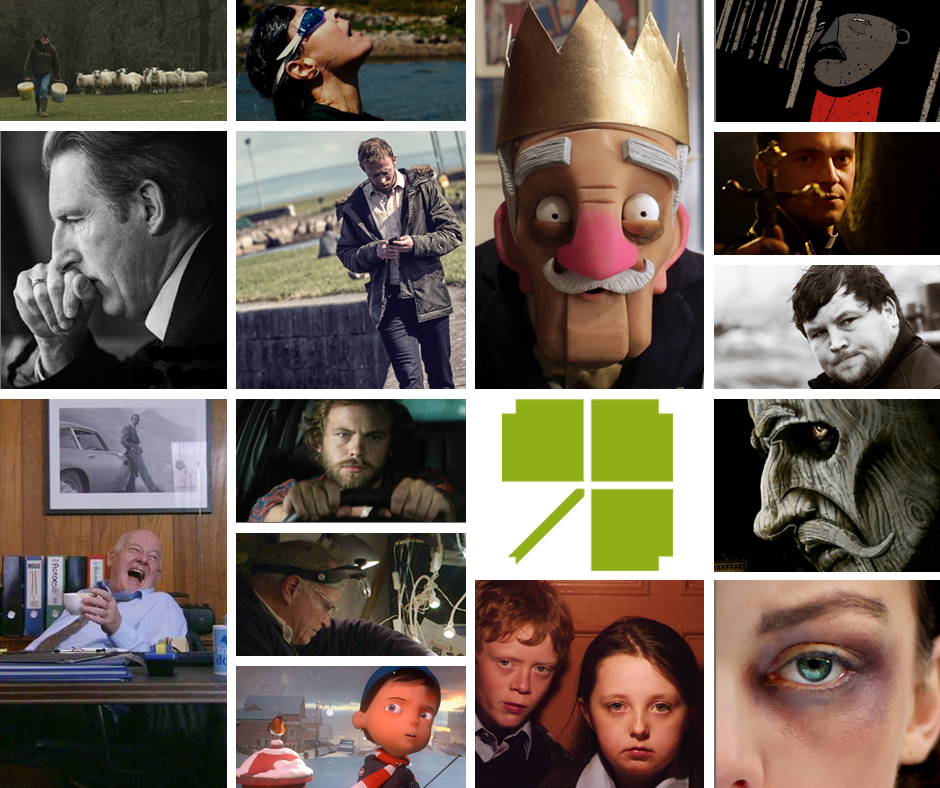 The Jury
Oscar Cosulich Future Film Festival director
Barry Monahan Film Studies, University City Cork
Serenella Zanotti Università Roma Tre
BLIGHT (2015), Brian Deane
Prod. Anna O'Malley – 15:03'
A young priest is sent to a remote island off the Irish coast to help protect an estranged fishing community from dark supernatural forces, but nothing is as it seems.
An Chúirt (The Court) (2014), Seán T. Ó Meallaigh
Prod. Ciarán Ó Cofaigh – 23:28'
A modern adaptation of the epic Irish poem Cúirt An Mhéan Oíche / The Midnight Court, written in the 1700s by Brian Merriman.
THE CLOCKMAKER'S DREAM (2015), Cashell Horgan
Prod. Ronan Cassidy – 13:40'
A Clockmaker, in an automata world, tries to build the perfect woman to replace his lost wife but finds his creations are proving more difficult than he imagined; he must find a solution before his time runs out and his world stops forever…
A COAT MADE DARK (2015), Jack O'Shea (animation)
Prod. Damien Byrne – 9:56'
A man follows the orders of a dog to wear a mysterious coat with impossible pockets.
THE DEBT (2015), Helen Flanagan
Prod. Simon Doyle – 12:11'
When lovestruck ten year old Daithi falls for his classmate Jessica, he turns to his best friend Penny to help win her heart.
GRIDLOCK (2016), Ian Hunt Duffy
Prod. Simon Doyle – 19:45'
When a child go missing during a traffic jam, her distraught father form a search party to find her. But soon everyone is a suspect.
HOMECOMING (2016), Sinéad O'Loughlin
Prod. Laura Brennan – 13:55'
A young man struggles to find his place in life after returning to Ireland. A familiar face makes him wonder if things are about to change.
LILY (2016), Graham Cantwell
Prod: Sharon Cronin – 21:27'
On the cusp of becoming a young woman, Lily navigates the treacherous waters of school life with her best friend, the fiercely loyal and flamboyant Simon. When a misunderstanding with the beautiful and popular Violet leads to a vicious attack, Lily is faced with a great challenge.
THE LOST LETTER (2016), Kealan O'Rourke (animation)
Prod. Brian Willis, Stephen Smith – 7:54'
The tale of a young boy as he prepares his neighbourhood for Christmas.
PAUSE (2016), Niamh Heery
Caoimhe Maguire – 8:09'
A woman arrives on an island in an altered state to confront her past. As she listens to old family tape recordings her surroundings begin to take on new life.
SEÁN HILLEN, MERGING VIEWS (2016) Paddy Cahill (documentary)
Prod. Tal Green – 10:30'
This portrait observes artist Seán Hillen as he creates a beautiful new photomontage – he shares thoughts about his work and recent personal discovery.
SECOND TO NONE (2016), Vincent Gallagher (animation)
Prod. Damian Farrell – 7:12'
A dark comedy about the world's second oldest man.
STARZ (2016), Kevin Treacy, Martin McCann
Prod: Youcef Boubetnikh, Barry Caddell, Martin McCann, Gerard McSorley, Kevin Treacy – 30:00'
A documentary film crew follows hopeless actors agent Dan Cambell as he tries to save his sinking business from another industrial tribunal.
TWO ANGRY MEN (2016), Toto Ellis
Prod. David Kilpatrick – 16:14'
The battle of James Ellis and Sam Thompson to stage the play Over the Bridge in face of censorship in 1950s Belfast.
TODAY (2015), Tristan Heanue
Prod. Paddy Slattery – 19:59'
A man wakes up one morning in his car, disorientated, with no recollection of how he ended up parked in the middle of nowhere. The harsh reality soon comes flooding back once he gathers his thoughts.
Out of Competition:
THE CARPENTER AND HIS CLUMSY WIFE (2004), Peter Foott
Prod. Cormac Fox – 13:35'
A carpenter uses his skills to repair what he believes to be his wife's inadequacies.