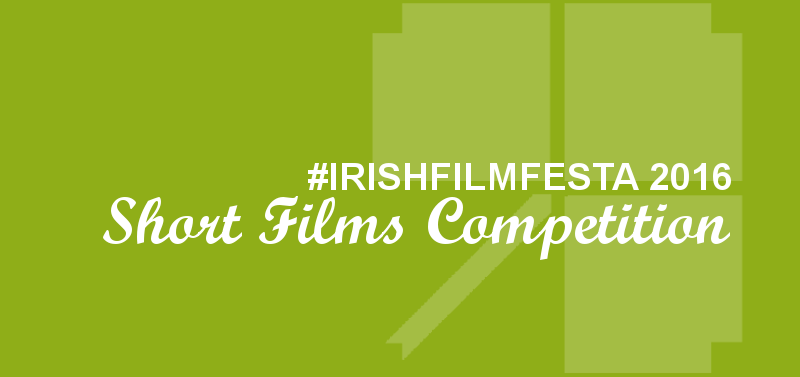 Fifteen short films have been selected for the Irish Film Festa 2016 competition. Ten shorts will compete in the live action category and five shorts will compete in the animation one.
This year we received about eighty submissions (animation, live action, fiction, documentary) and we would like to thank all the Irish filmmakers for their participation.
The 9th edition of Irish Film Festa will take place from April 7th to 10th at the Casa del Cinema in Rome.
Here's the list of the selected short films:
LIVE ACTION
1. BOOGALOO & GRAHAM (2014) by Michael Lennox
Jamesy and Malachy are over the moon when their soft-hearted dad presents them with two baby chicks to care for. Raising their tiny charges, declaring themselves vegetarian and dreaming of running a chicken farm, the two boys are in for a shock when their parents announce that big changes are coming to the family.
2. GIRONA (2015) by Paul McGuigan
On a long stormy night an encounter with a dark mysterious woman in a strange hotel causes a lonely man to confront his past.
3. HOW WAS YOUR DAY (2015) by Damien O'Donnell
A woman is excited about the approaching birth of her first child.
4. LOVE IS A STING (2015) by Vincent Gallagher
Struggling children's book writer Harold Finch gains an unexpected house guest- a 20 year
old, hyper-intelligent mosquito named Anabel.
5. LYING DOWN (2015) by Susan Collins and Brian O'Brien
Will needs to move on with his life; unfortunately, Will can't move in any direction at all. Alannah can't see what his problem is. Can she help him if she doesn't understand him? Or will Will stay stuck in the same place, forever?
6. INSULIN (2015) by Andy Tohill and Ryan Tohill
Holed up in a run down pharmacy, a man helps his diabetic wife to survive on dwindling supplies of insulin, trading medicine for food from the outside world. When a stranger comes looking for insulin, and refuses to be turned away, both husband and wife must face the reality of her rapidly shortening life.
7. JOSEPH'S REEL (2015) by Michael Lavers
An elderly man, upon dying, is given the opportunity to relive one day of his life.
8. MY BONNIE (2015) by Hannah Quinn
Two people at sea, trapped between a rock and a hard place, must face the distance between them.
9. WAIT (2015) by Audrey O' Reilly
When an important pigeon race and a rare visit home by his son Martin coincide, Charlie waits anxiously for a safe journey home.
10. WATERLILIES (2014) by Tanya Doyle
In their sixties seven women have decided to take themselves out of their comfort zone and learn to swim.
ANIMATION
1. CITY OF ROSES (2015) by Andrew Kavanagh
In 1950, Paddy Fitzpatrick emigrated to the USA from Ireland. Told through his letters home, the story details his new life, finding a job at Meier & Frank, meeting his future wife, Rose and being drafted for army.
2. AN ODE TO LOVE (2014) by Matthew Darragh
A lonely man on a desert island explores the highs and lows of romantic love when a mysterious companion is washed ashore. Nothing will ever be the same. Or will it?
3. THE TEACUP (2015) by Elif Boyacioglu
Once there was a man who was afraid to go out…
4. UNHINGED (2015) by Tom Caulfield
The squeaky hinge gets the oil. But when the squeak escapes the oil its sure to get you!
5. VIOLET (2015) by Maurice Joyce
Violet is a a young girl who despises her reflection. On the night of the school ball, tired of the abuse, Violet's reflection decides she's not going to take it anymore.