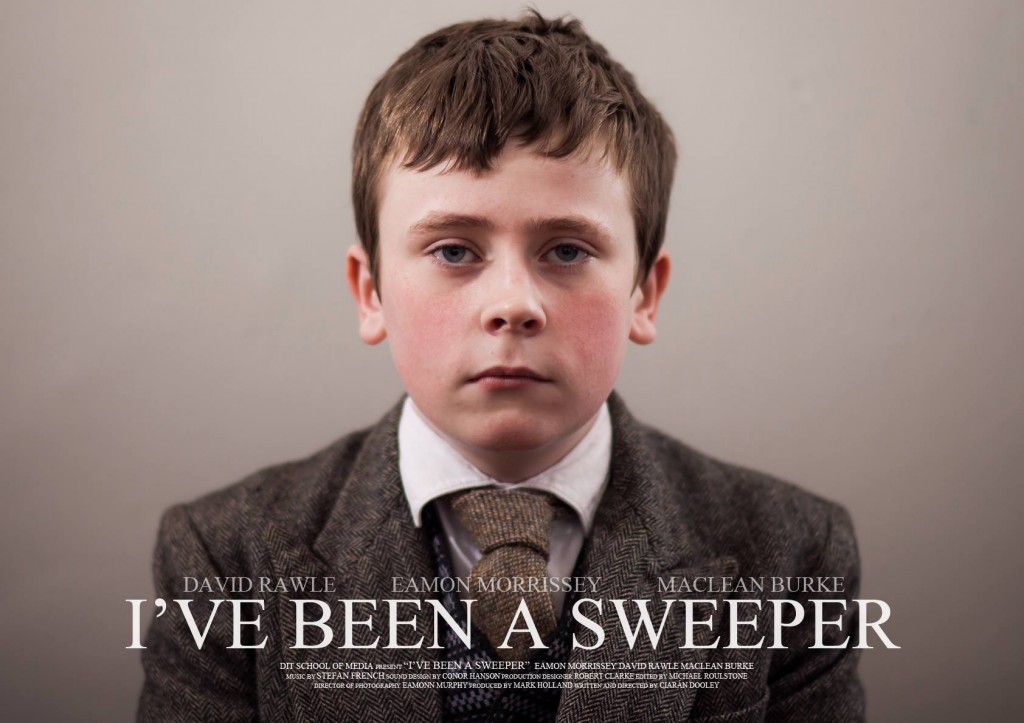 Ciarán Dooley is the young screenwriter and director of I've Been a Sweeper, one of the short films selected for Irish Film Festa 2015 competition.
The film, which was produced through a crowdfunding campaign, follows the main character — «a surreal character» — through his final day, while he tells us how his job as a floor sweeper has impacted on his life from early childhood.
David Rawle, the kid who plays the young Sweeper in the first part of the short, also stars in the tv series Moone Boy and lends his voice to little Ben in Tomm Moore's Song of the Sea.
Why did you write the script as a first person narration in voice over?
I wrote the script as a first person narration because I wanted the audience to be given a window into the mind of the character. I wanted the narration and the visuals to combine, not be two separate stories, so that it gives the illusion that we can hear the Sweeper's thoughts in real-time.
Dust and light are key visual elements in this story: how did you and your crew work on sound design and cinematography?
We spent around four weeks testing out different materials to create the dust. We tried real dust, feathers, fuller's earth, flour, fire-ash, fibres from synthetic pillows and lint. What worked out the best in the end was the particles released from waving a sheet of Hemp in the air. Hemp is much thicker than dust to the normal eye, but on camera, it seemed to be the best visual representation of it.
As for sound design, we recorded a lot of the sound artificially. We wanted the sweeps to sound intimate and almost surreal, so we dubbed a lot of them over.
A lot of the pubs were situated beside busting Dublin streets, with traffic and a constant flow of people walking by the windows. That meant that almost all of the sound had to be recorded in post using different locations. The film had to be private and intimate, and I think this aspect of the sound design was crucial to it's execution.
How did you cast Eamon Morrissey as the Sweeper?
I have always been a fan of Eamon, and once the script was green-lit for production, he was the first and only actor that we approached. We sent a letter to his agent, outlining why we would like to work with Eamon, and they very kindly forwarded it to him. Shortly after, I met with Eamon to discuss the role and he came on board. It was a great experience working with Eamon, he brought a lot of himself to the role, and really embodied the character. I couldn't imagine anyone else in the role!