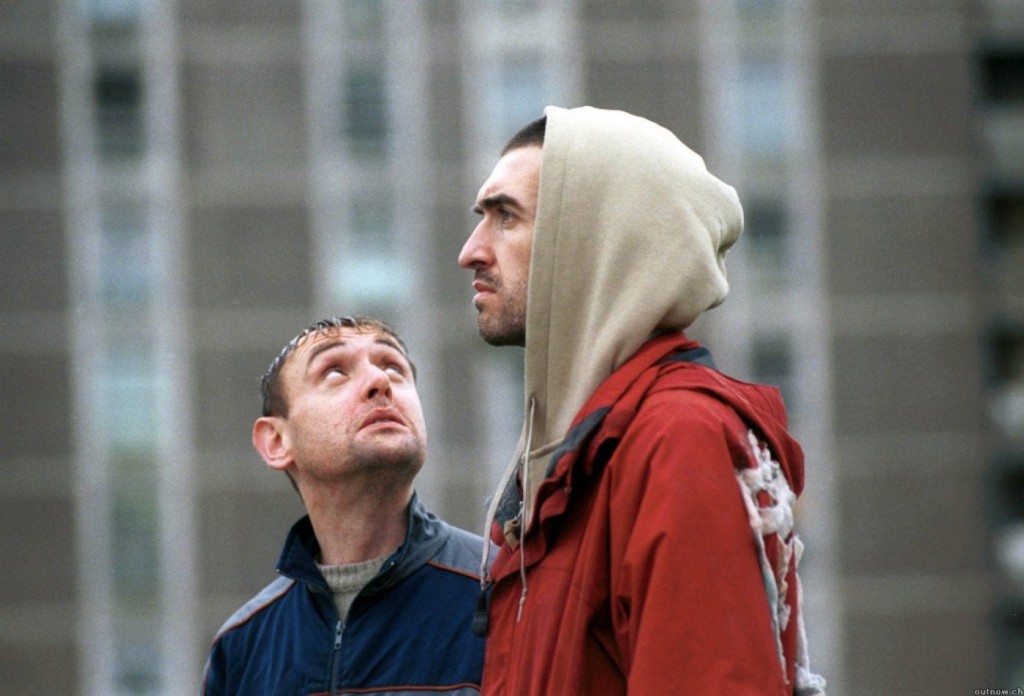 Ireland, 2014 — IRISH CLASSIC
Director: Lenny Abrahamson; screenplay: Mark O'Halloran; cinematography: James Mather; editing: Isobel Stephenson; music: Stephen Rennicks, Hugh Drumm; production design: Iseult O'Síocháin; producers: Jonny Speers, Andrew Lowe, Ed Guiney; production companies: Porridge Pictures, Speers Films, Element Films; Irish location: Dublin; running time: 86'
Cast: Mark O'Halloran, Tom Jordan Murphy, Gary Egan, Deirdre Molloy, Mary Murray, Luise Lewis, Paul Roe, Ion Caramitru
Synopsis
Friends since they were youngsters, Adam and Paul have deteriorated into two hapless,
desperate junkies, shackled together by habit and need. A stylized, downbeat physical comedy, the film follows the boys over the course of a single day which, like every other, is entirely devoted to the business of scrounging and robbing money for drugs.
Lenny Abrahamson's astounding debut, now ten years old, is a film that marked the birth of the New Irish Cinema.