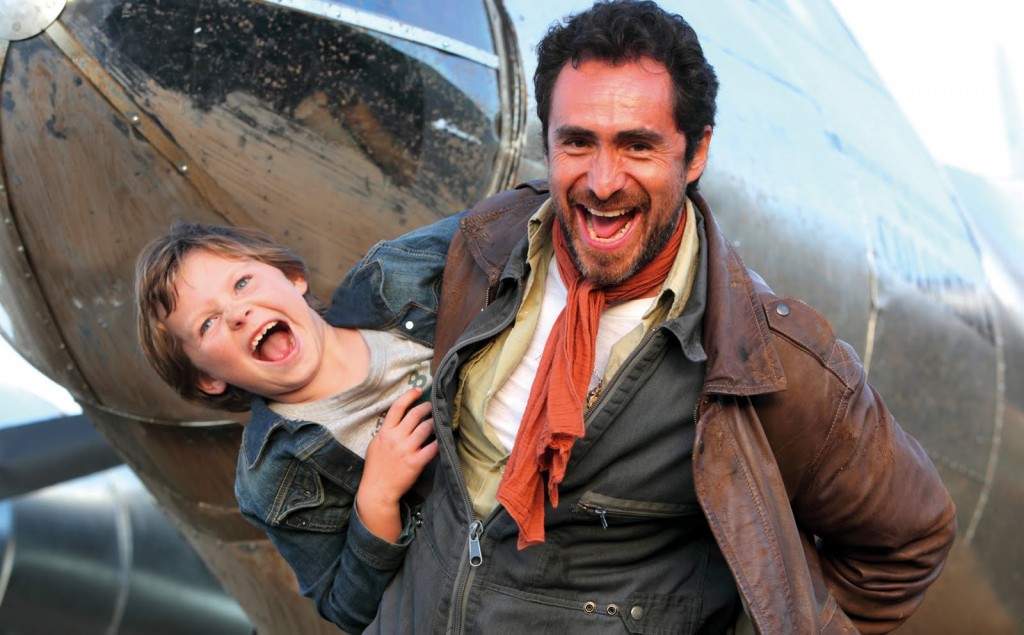 Ireland, Luxembourg 2010
Director: Ian Power; screenplay: Ian Power; cinematography: P.J. Dillon; editing: Amine Jaber; production design: Ray Ball; producers: Macdara Kelleher, Brendan McDonald, Bernard Michaux; production companies: Fastnet Films, Lucil Films; Irish location: Co. Cork; duration: 95'.
Cast: Demian Bichir, Kerry Condon, James Cosmo, Jamie Kierans, John Carpenter, Bruno Bichir, Pat Laffan, Donnacha Crowley.
Synopsis
The Runway is inspired by the true story of a South American pilot who crashed his plane in a field near Mallow, Co.Cork in 1983. Against all odds, the people of the town came together to build a runway to get him home and briefly caught the imagination of the nation. The film is seen through the eyes of nine-year-old Paco who believes his absent father is Spanish and working as a NASA astronaut.