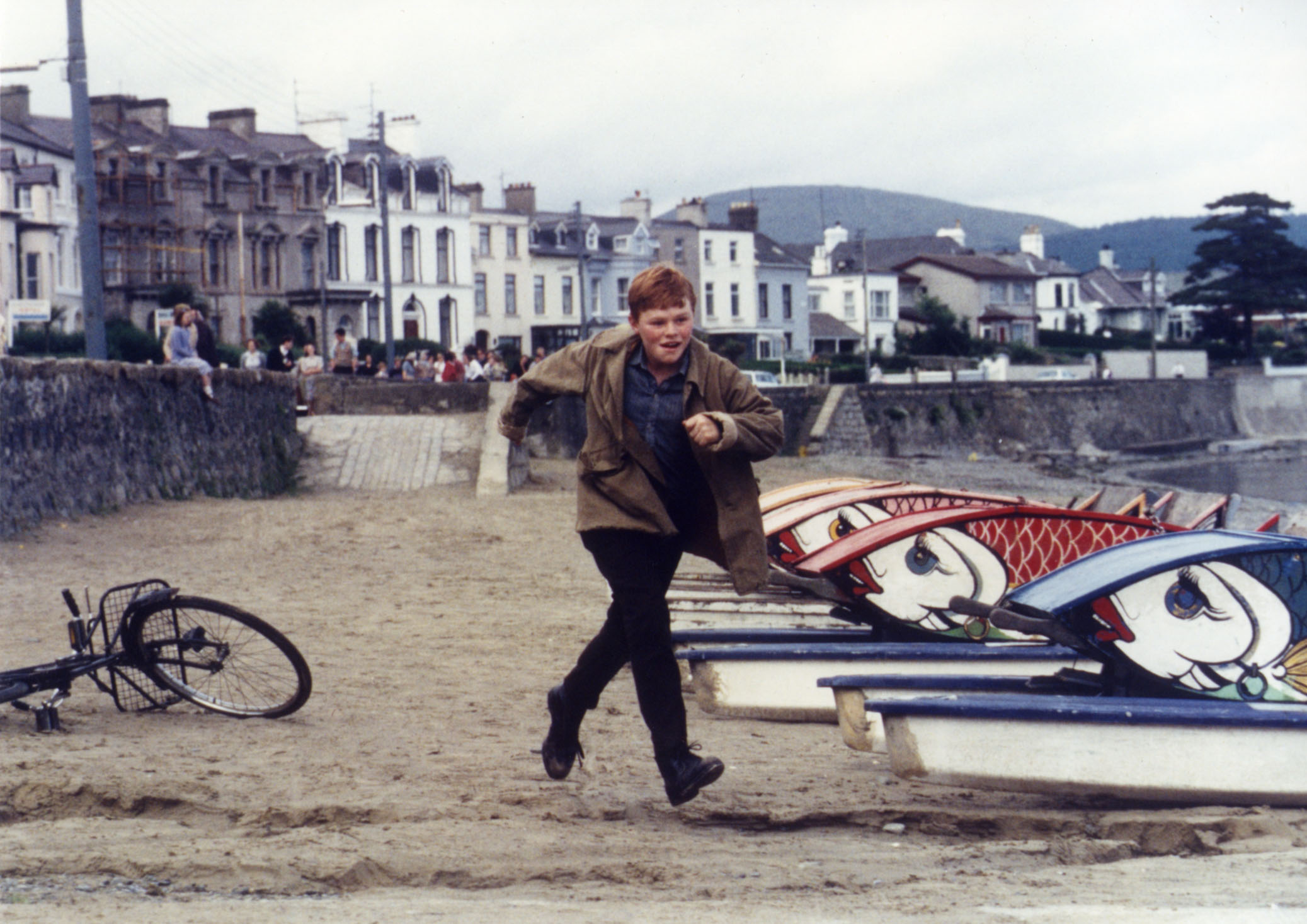 Ireland, Usa 1997
Director: Neil Jordan; screenplay: Neil Jordan, Patrick McCabe; cinematography: Adrian Biddle; editing: Tony Lawson; production design: Anthony Pratt; costumes: Sandy Powell, Eimer Nì Mhaoldomhnaigh; music: Elliot Goldenthal; producers: Redmond Morris, Stephen Wolley; production companies: Geffen Pictures, Warner Brothers; Irish location: Co. Monaghan, Dublin; duration: 110'.
Cast: Eamonn Owens, Stephen Rea, Aisling O'Sullivan, Fiona Shaw, Alan Boyle, Brendan Gleeson, Ian Hart, Sean McGinley, Milo O'Shea, Sinead O'Connor, Stuart Graham, Gerard McSorley.
Synopsis
In a small town in Ireland in the early 1960s, 12 year-old Francie Brady and his best friend Joe live in a fantasy world of cowboy stories and adventures, fueled by the advent of television and by a thrilled, confused awareness of the dawning Atomic Age. But Francie's real life is sadly and violently different from his imagined one.
Adapted from the novel of Patrick McCabe, Neil Jordan's visionary tale of mania and murder, of class and religion, is considered the greatest Irish film of all time.