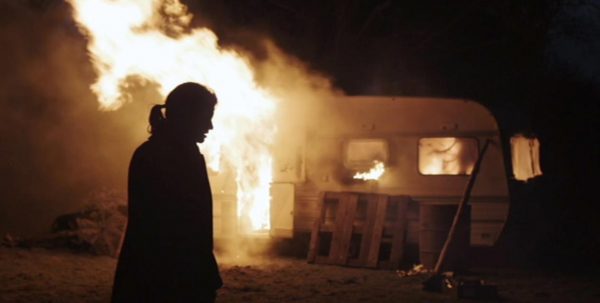 Ireland 2010
Director: P.J. Dillon; screenplay: Ronan Carr, P.J. Dillon, Roger Karshan; cinematography: Ken Byrne; editing: John Murphy, Brian Tucker; production design: Philip Murphy; producers: Alex Jones, John Wallace; production company: Carbon Films; Irish location: Co. Kildare; duration: 90'.
Cast: Amy Huberman, Allen Leech, Owen McDonnell, Sophie Brosnan, Simon Delaney, Rachael Dowling.
Synopsis
Karen, a recovering alcoholic and drug addict, has forged a new life for herself with her husband Brendan and young daughter. When Karl, an old boyfriend, recently released from prison arrives in town, bringing with him memories of Karen's shady past, invading and shattering her new idyllic present, Karen is forced to go on a road trip and confront a world she thought she'd escaped from.