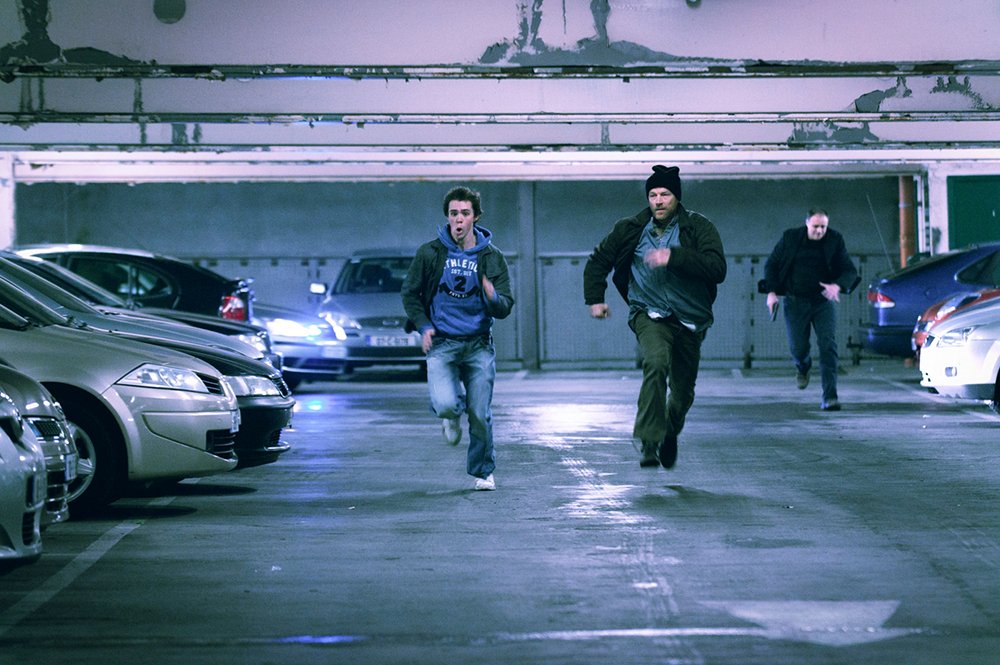 Ireland, Germany 2010
Director: Stuart Orme; screenplay: Marteinn Thorisson; cinematography: John Conroy; editing: Helen Chapman; production design: Derek Wallace; producers: Clodagh Freeman, Ralph Christians; production company: Magma Productions; Irish location: Galway; duration: 90'.
Cast: Iain Glen, Tara Breathnach, Stuart Graham, Paraic Breathnach, Nora-Jane Noone.
Crime drama based on the novels of Ken Bruen.
Synopsis
Former police officer working as a haphazard private investigator Jack Taylor returns to Galway after being away for a year. He is clean, sober and determined to stay away from troubles. But when a man is brutally murdered by a a group of vigilantes calling themselves The Pikemen, he cannot refuse to take the case.