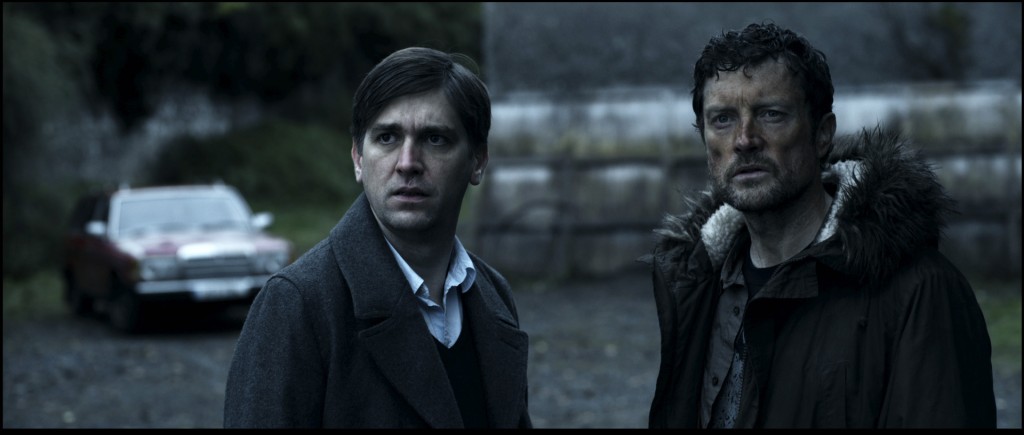 Lee Cronin is the director of Ghost Train, one of the ten short films selected for Irish Film Festa 2015 competition.
Ghost Train is a horror story in which two brothers, Michael and Peter, make their annual pilgrimage to the old fairground where their friend Sam went missing when they were kids.
Cronin's short film has been awarded at San Sebastian Horror and Fantasy Film Festival, Ithaca International Fantastic Film Festival, Molins de Rei Horror Film Festival. One of his previous works, Billy & Chuck, was screened at the Galway Film Fleadh in 2011.
Tell us something about the script: how did you get the first idea to tell this story?
I had always been intrigued by how scared I was of the Ghost Train ride in the local fairground near where I grew up as a kid. With these thoughts of childhood, it got my thinking about my old friends, the ones who you are so close to at maybe age 9 or 10, but as life progresses you lose all contact. I thought about some of the troubles and scrapes we got into, and how on some occasions we were lucky to not blow ourselves up, or fall to our doom. It's regular everyday kid stuff, but grown up you can look back and think 'damn, that could have been dangerous!'
All of these thoughts fed back to the Ghost Train idea and I decided I wanted to make a film about the decisions we make as children, and how it has the potential to shape our adult lives. As heavy as the thematic idea is, I like to tell stories through a fantastical lens, so it quickly became a horror movie.
The landscape plays a big part in Ghost Train: where was it shot? And did you apply particular visual effects to bring that old fairground to life?
The film was primarily shot on location in Kildare, Ireland. We had huge trouble finding the right location, until the producer mentioned that I thought what I was looking for was a place we had been before. It turned out he was right as we ended up shooting the film in an old yard which had been the unit base for our previous short film Billy & Chuck. Despite the epic feeling to the film, it is essentially all set in one location. Even the shots of the older brothers in the car was shot in the same yard against green screen.
We used a lot of simple, and some not so simple visual effects to achieve the overall look of the old fairground. I prefer not to say what is real and not, because we worked hard to bring it all together in one look! The challenge is to figure out what is real and what is digital!
How did you cast the three kids who play young Michael, Peter and Sam?
The casting of the three kids in the film came through a long process with casting agent Nick McGinley in Dublin. We saw in total around 60/70 boys over about two days. We put them through their paces, especially those auditioning for Sam, as he had a very particular challenge ahead. We quickly whittled the people we saw down to six, two for each role and then you have to breath in and make the call. What is the right combination from these six? I hope we got it right. I think we did.