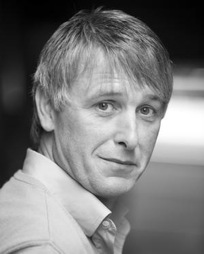 The actor Stuart Graham will be present at the Casa del Cinema for the screening of two films he has a role in: Milo, Saturday December 8, at 15.30, and Shadow Dancer, Sunday December 9 at 18.00. Both screenings to be held at Deluxe screening room.
Milo is a 10 year old boy, seriously ill with a genetic disorder which forces him to live under the strict supervision of his father. A missed kidnapping, an unusual friendship and a harsh confrontation will drive Milo and his parents to embrace their beautifully imperfect lives.
The film is in the Official Selection of Giffoni Film Festival 2013.
The screening will be followed by a Q&A with Stuart Graham.
Shadow Dancer, which had its premiere at the Sundance Film Festival 2012 and was screened Out of Competition in the 62nd Berlinale IFF, is set in Belfast in 1990 and tells the story of Colette McVeigh (Andrea Riseborough), facing a painful choice: to serve a 25 year prison sentence away from her son, or become an undercover informant of the British Government, betraying her own family and their IRA militant ideals.
The film has just received its Italian premiere at the Torino Film Festival 2012.
The actor Stuart Graham will introduce the screening.